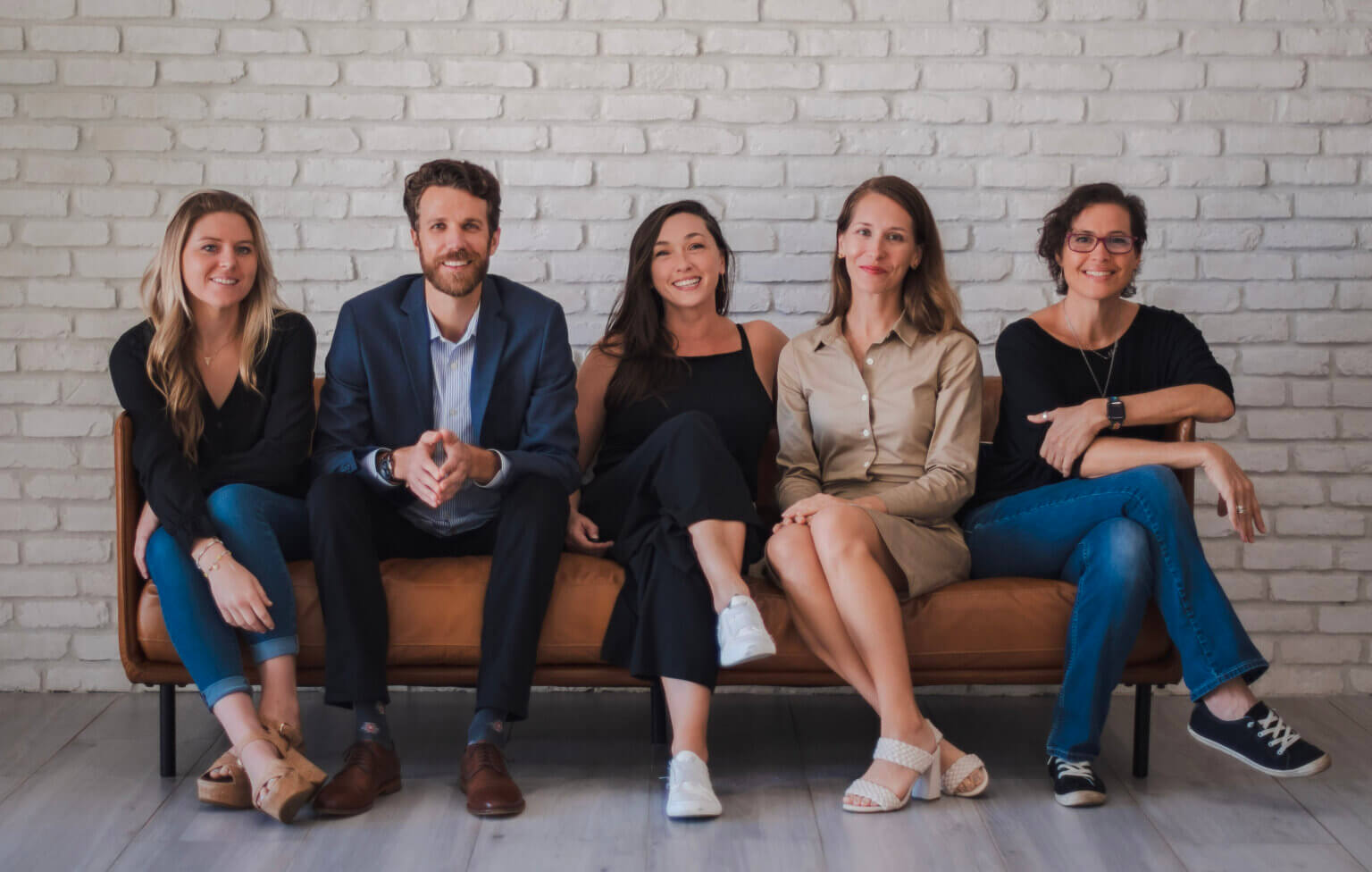 When COVID struck the local small business community, five local entrepreneurs knew they had to give back. Maggie R. Butler, owner of Local Union Consulting & Coaching, had posted in a Facebook group asking if other entrepreneurs would want to donate services to give back to the community. The people who responded were The Fab 5. "We had no idea what our donated services could look like, though. So we met and chatted, coming up with the Business Makeover as a spoof of the renovation TV shows Bar Rescue and Queer Eye," Maggie said.
The Business Makeover giveaway began in 2021 as a way to boost a business who was impacted by the COVID pandemic. "It was such a success, for our winner and the experts, we decided to expand the Makeover in 2022," Maggie said.
Who are The Fab Five? Five entrepreneurs; Maggie R. Butler of Local Union Consulting & Coaching, Donnie Hathaway of Palm Harbor Local Podcast, Jess Veguez of Jess Veguez Photography, Kaylin Ingram of Kay Coastal Designs, and Evelyn Duffner of My Computer Angel. Their compassion and love for their community and small businesses are what have inspired them to create this program.
"Running a small business means entrepreneurs must wear many hats. It's challenging: not only do you have to be an expert in your field but you need to show acumen in marketing, sales, web design, and finances," Maggie said. "It's nearly impossible to do it alone! That's why we have five entrepreneurs who spend a month boosting your business…and you."
The Fab 5, and their partners, donate their time and services, at no cost to the winners. "Because of that, we don't have any competitors. However if any businesses or individuals are interested in sponsoring the Business Makeover, please reach out!"
Now in their second year of an incredible endeavor, this team of business owners are committed to helping the entrepreneurial community thrive and shine by renovating and refreshing small businesses, from planning to branding.
Last year, The Fab 5 rebranded physical products for their winners. While the rebranding was covered by the Fab 5, the team needed funds for printing and labeling. That's where the community comes in.
The Fab Five have recently brought on a social media expert to assist with marketing and have partnered with two co-work studios as well. They are open to all of Pinellas County businesses. Each of The Fab 5 are based in Pinellas and have dedicated their careers to helping local entrepreneurs.
To learn more about The Fab Five, or apply for the Business Makeover, please click here. Applications close January 31.
https://businessmakeoverpinellas.com/