Early Spring 2023 | Date & Location TBD
The Annual Meeting is a convening our 1300+ business members, community leaders and emerging newcomers for an evening of celebrations, connections, and conversations for our future together. Our theme for 2022 was BE HERE NOW; a recognition of the intensity of the movement currently experienced in St. Pete and our Chamber. There's a world of change happening and BE HERE NOW is a call for all to become part of the conversations.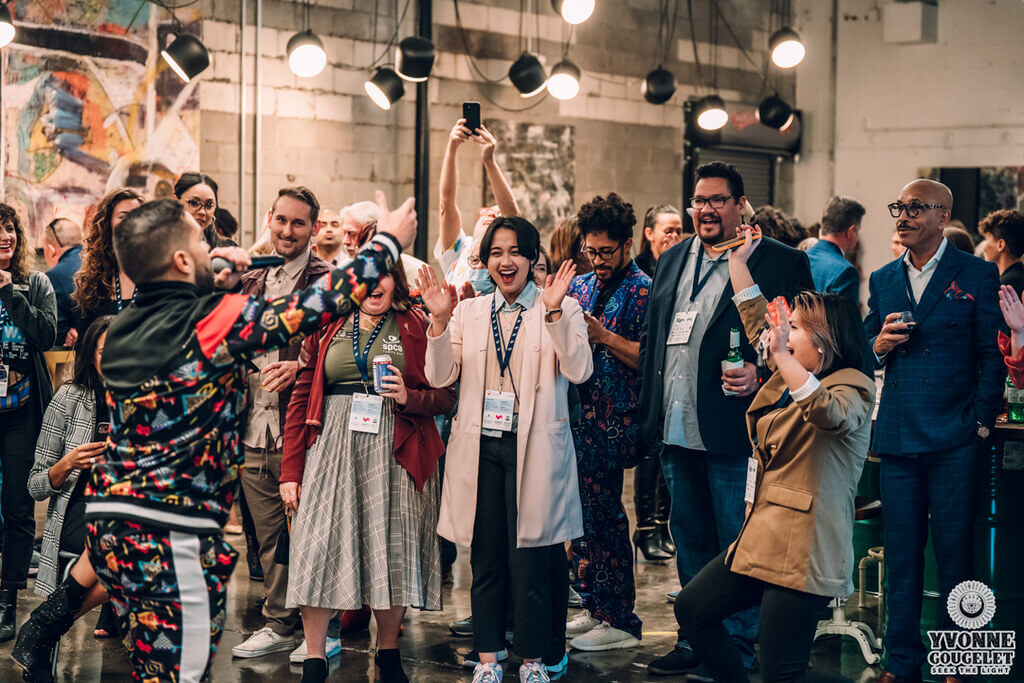 Fall 2022 – Wednesday, November 9
Jannus Live
In honor of a former mayor who referred to his citizens as "burgers" (as in St. Petersburgers), the Good 'Burger Awards were established to honor Chamber members who contribute in a positive way to make our community special.
2022 Award Categories
Arts & Culture
Eats & Treats
Makers & Creators
MVB (Most Valuable 'Burger)
The Sunshine Award
New Biz on the Block (Small: 1-50 Employees) (Businesses opened since Jan 2022)
New Biz on the Block (Large: 50+ Employees) (Businesses opened since Jan 2022)
Community Conscious: Grassroots (Budget under $250K)
Community Conscious: Large (Budget $250K+)
Growing Smarter Businesses: Small (1-50 Employees)
Growing Smarter Businesses: Large (50+ Employees)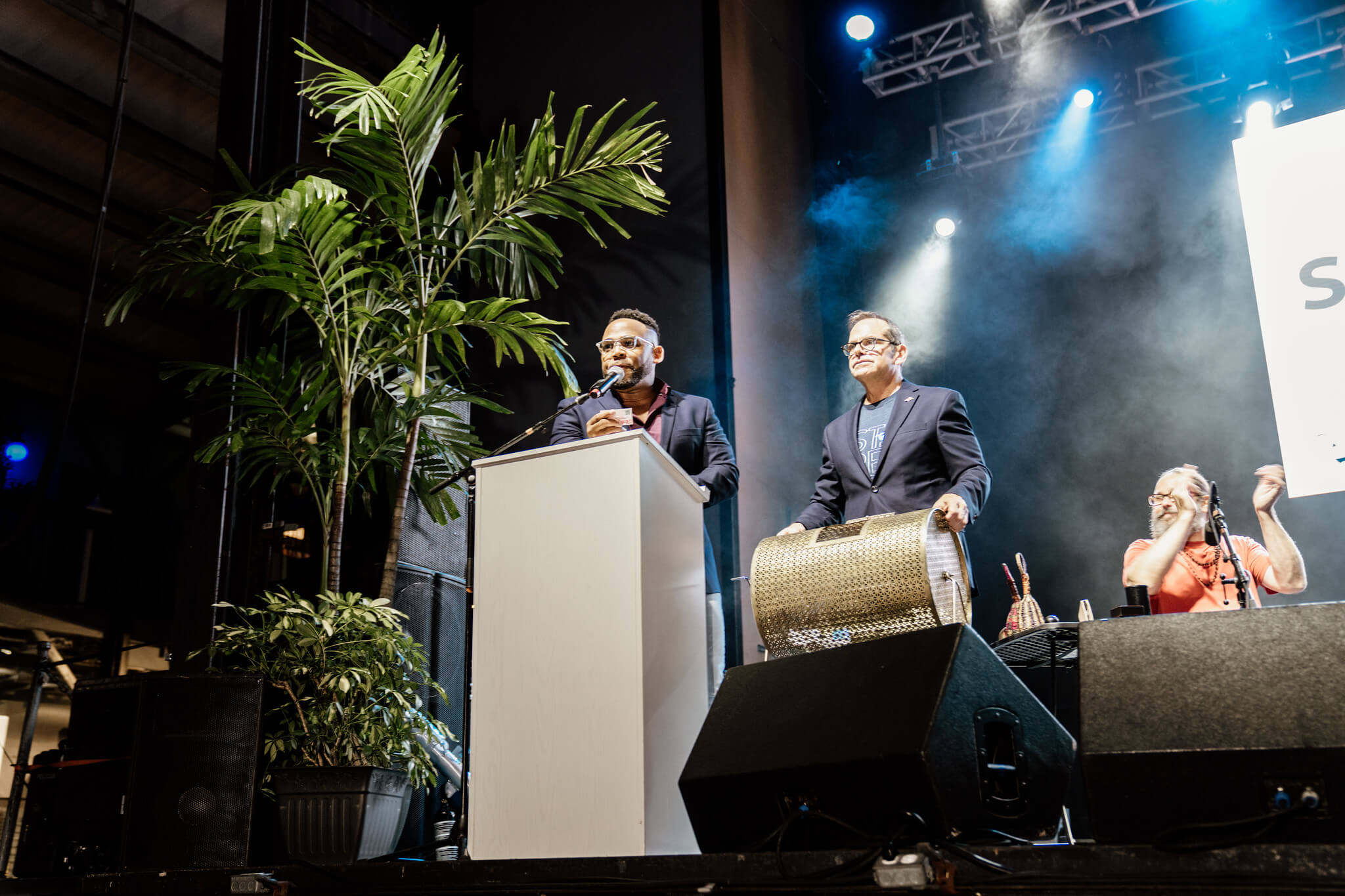 Thinking Outside the 'Burg
Thinking Outside the 'Burg is the Chamber's annual benchmarking trip to discover successful strategies to bring home and grow smarter.
2022 Trip: Postponed to Spring 2023 (New date TBA)
Early Bird Price: $1,895 per individual (SOLD OUT)
Includes:
2-night hotel accommodations
Ground transportation
All scheduled meals, sessions and activities
Every Wednesday | 9 AM
Location: Thrive DTSP
A weekly event for local entrepreneurs to meet and present their startups to the thriving peer network of founders in St. Pete. The coffee is highly encouraged.
Tuesday, May 17 | 5:30 PM - 7:30 PM
Location: 3 Daughters Brewing
St. Pete Pitch Night is a bi-annual celebration of our business community that focuses on showcasing, elevating and seeding community-based startups through a friendly pitch competition for a chance to win $5,000.
Join us for a night of entertainment, entrepreneurship and competition. Don't miss out on a fun and effective opportunity to make a connection and hear ideas in a city that fosters and supports a strong entrepreneurial community!
EVENT INCLUDES
Innovative pitches from five participants
Q&A from local expert judges
Winner presentation with cash prizes: $5,000 overall grand prize and $500 audience choice award
FREE to attend. Registration recommended.
Spring Semester 2022:  March 21 – May 9, 2022
Location: Thrive DTSP
Monday evenings from 6 – 9 PM

The Entrepreneurial Academy® is an eight-week in-person course that teaches existing and future entrepreneurs the essentials of starting and owning a business.
The weekly content is practical, applied and resource-rich. Over 8 weeks, students have an opportunity to learn through compelling stories of entrepreneurship, resilience, and innovation.
These instructors and business leaders share one thread in common– they're connections for life. These relationships don't end when the program does.
Cost: Tuition for the program is $399.
Tuition includes:
Upon successful completion of Entrepreneurial Academy®, participants will receive a free 1-year Startup membership to the St. Petersburg Area Chamber of Commerce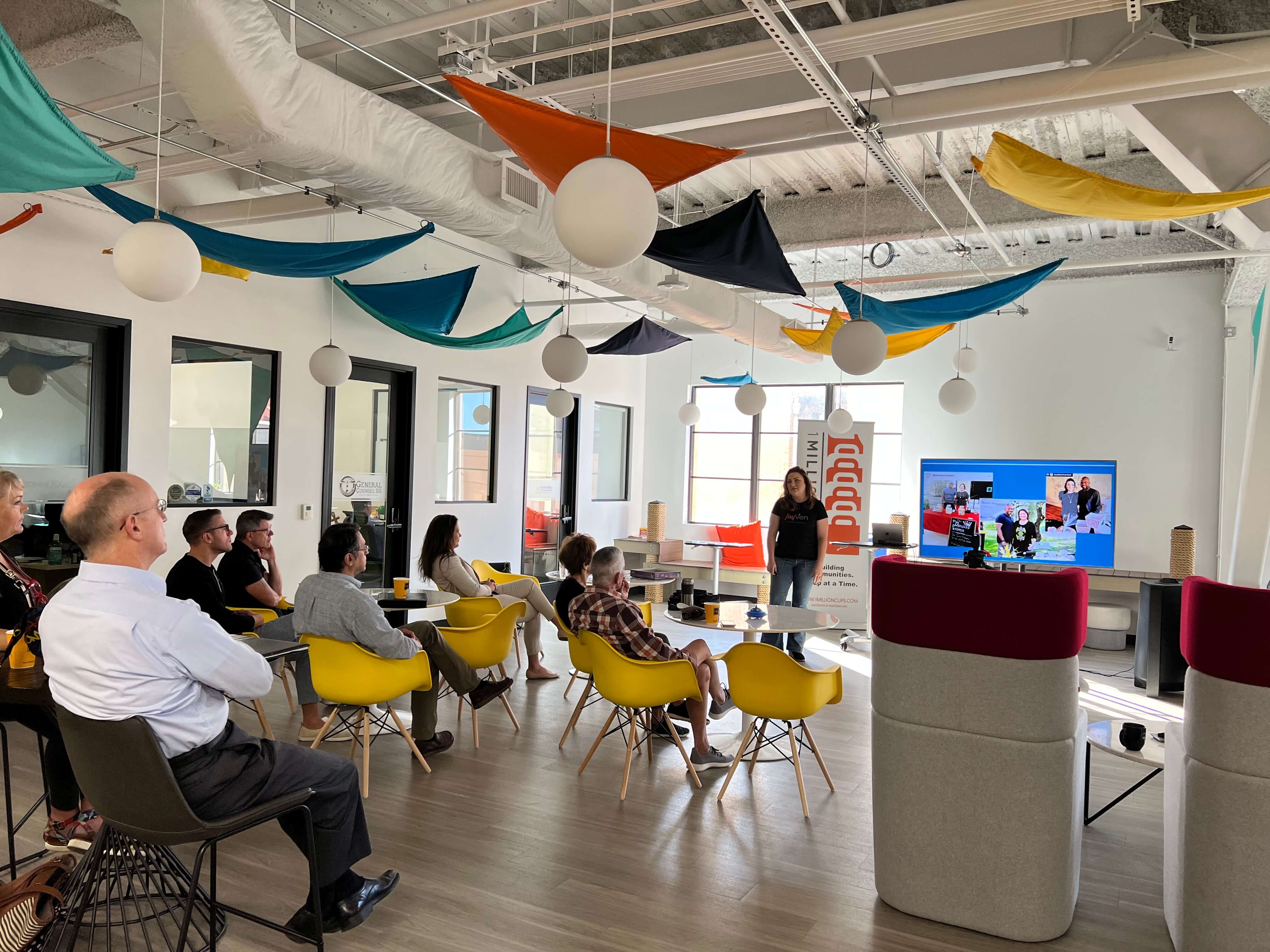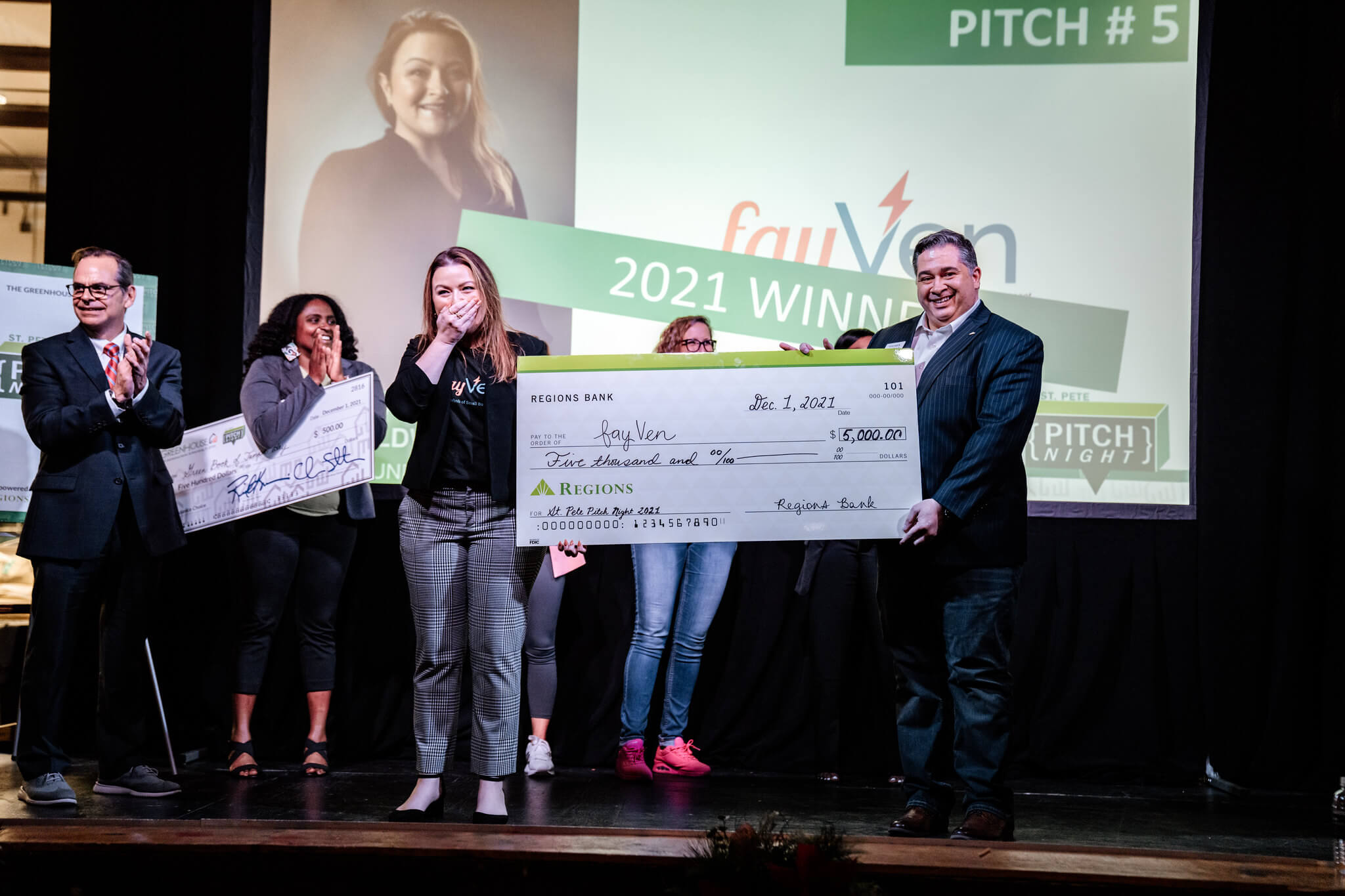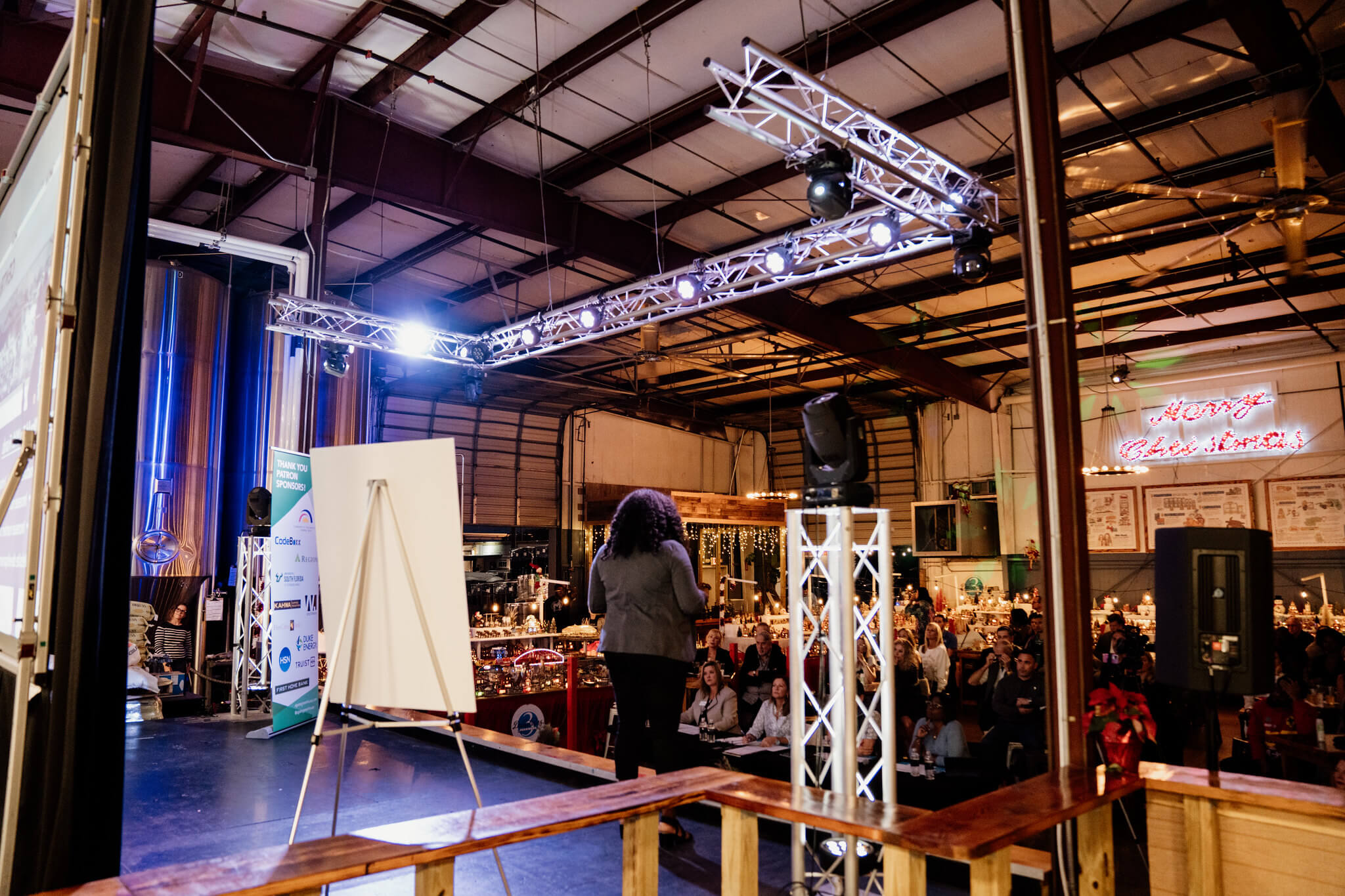 Every other month; second Wednesday.
Location: Thrive DTSP
New Member Orientation is a great way to not only meet the Chamber staff learn about your Member Portal and other benefits, but it's a great way to meet other business owners and fellow members.
Chamber Community Connection (CCC)
Every second Thursday of the month.
Location: Varies
Each month, Chamber Community Connection brings together our members in one central location for a night of connections and conversations. CCC is held at a different location every month to provide opportunities to spotlight our members in the hospitality industry throughout the St. Pete community.
Every fourth Thursday of the month.
Location: Thrive DTSP
Join us for a cup of tea or coffee and a roundtable discussion with other Chamber members. Led by our President and CEO, Chris Steinocher, Coffee Chat allows you to hear and discuss the lastest community updates, developments, and what's happening now in a casual setting.
Ribbon Cuttings & Grand Openings
Our Ribbon Cutting celebrations are a great way to support our growing business community and small business owners accomplishing a huge milestone in their entrepreneurial journey.
Our Ribbon Cuttings are held for St. Pete Chamber members only and are open to the entire community. Our Members and Chamber Ambassadors are strongly encouraged to attend. Check our events calendar for upcoming celebrations.
CANDIDate Conversations are your opportunity to engage in an informal conversation with candidates running in the upcoming election. Chamber members are invited to network and learn more about each candidate before casting their vote.
St. Pete Day Tallahassee Trip
Early Spring 2023 | Date TBD
Join the Chamber as we head to Tallahassee to lobby the legislature with our Legislative Priorities and connect with state leaders on hot button issues.