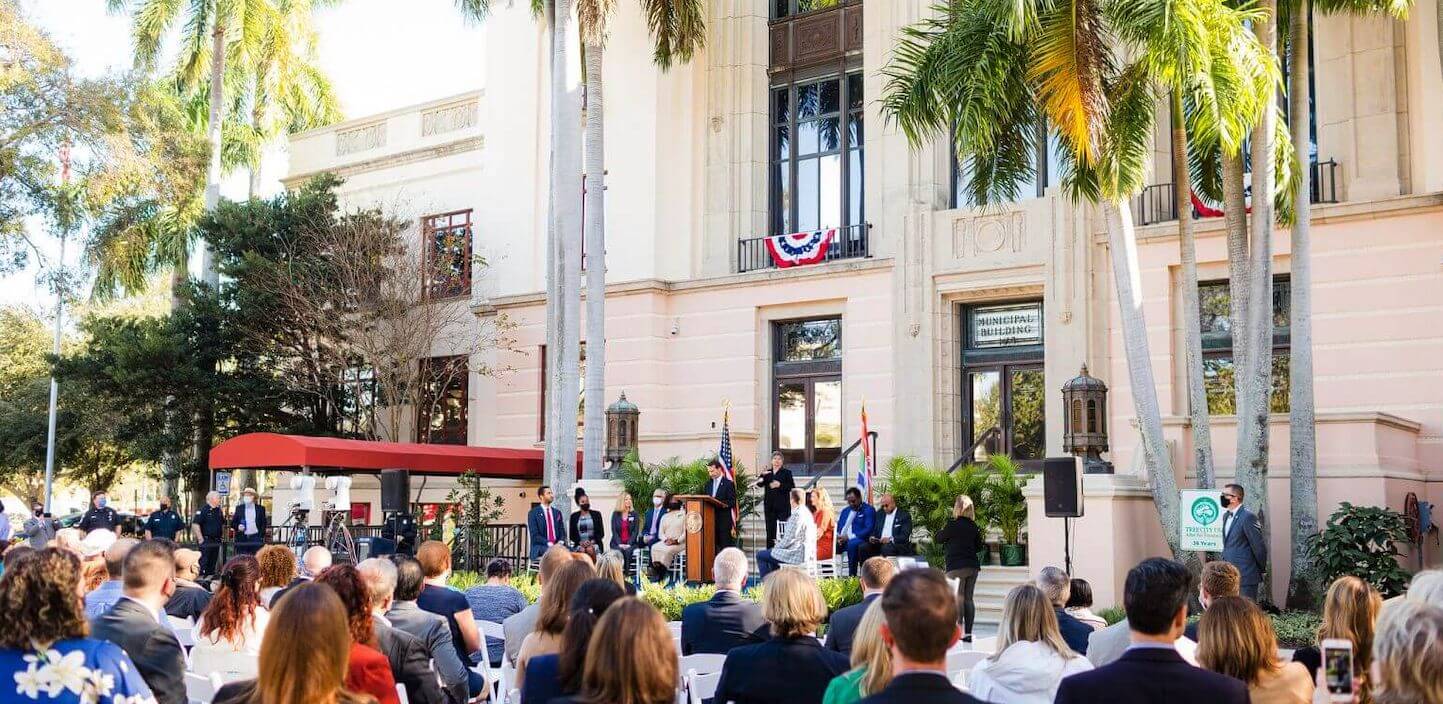 Advocating at the city, county, state and national levels.
Get involved with one or more of our committees to help drive public policy that will continue to make St. Pete the best place to live, work, play, and visit.
Election Season 2022
St. Pete City Elections are in motion in 2022. In an effort to keep our members updated on the candidates and potential candidates, the Chamber will be posting periodically on the filings and updates swirling around City Hall. Stay engaged with us to learn more.
Public Policy Council
The Public Policy Council focuses on building and supporting the relationship between the business community and the public sector. It operates through a well-developed task force and committee system, advocating for issues affecting the economic growth and community vitality of St. Petersburg.
Committees and Task Forces
The Public Policy Council operates effectively through a well-developed Committee and Task Force system which studies each issue and informs the Council, with recommended positions.
The HLUD Committee focuses on the development issues facing St. Petersburg including Workforce Housing. Housing, Infrastructure, Zoning and Development are all key parts to ensuring St. Pete continues to "Grow Smarter" in the years to come.
The Transportation Committee is focused on both Regional Accessibility (Mass Transit and Interstates/Expressways) and Urban Mobility (micro-transit, Complete Streets, transit corridors). All Tampa Bay Area agencies and stakeholders are ex-officio members and give regular updates on their projects at the meetings.

The Rays 2028 Committee will work to develop a solution to keep the Rays in St. Pete for generations  to come.
Downtown Waterfront Master Plan
The Education Committee develops and advances policies that will support elevating St. Petersburg  to become "The Education City" by 2035.
Legislative Agenda
The Chamber sets a legislative agenda to identify areas of focus for the growth of our city.