Chamber Ambassadors are an informed select group of highly motivated, enthusiastic and articulate business professionals who serve as the backbone of the Chamber's membership engagement program. Ambassadors serve as liaisons between Chamber staff and the members as well as representing the Chamber at a variety of events.
Being an Ambassador for the St. Petersburg Chamber is an important role. For new members especially, you will be one of the first people they meet! As a representative of the St. Pete Chamber, ensuring that new and current members have a great experience is the primary role of an Ambassador.
What does an Ambassador do?
Ambassadors are volunteers who help promote the St. Pete Chamber business community and support chamber functions. Projecting a positive image, assisting with volunteer roles at events, and reaching out to welcome new members and thanking renewal members are among the primary activities of an Ambassador. Examples of Ambassador tasks include: calling or visiting with a new member, inviting members to events, assisting with the event registration table or greeting attendees, and attending ribbon cuttings.
Why become an Ambassador?
Being an Ambassador is one of the easiest and most enjoyable ways to increase visibility for you and your business. The most important role is to adopt new members and help onboard them to the St. Pete Chamber and educate them regarding benefits. This is also a solid way to build business relationships with members.
An Ambassador must: 
Be a Member of the Chamber for at least 6 Months
Be Up to Date on Dues
Have attended a New Member Orientation and a Chamber Community Connection
Be able to volunteer 10 hours a month
If you're interested in becoming a St. Pete Chamber Ambassador, and meet the above requirements, please fill out the application below!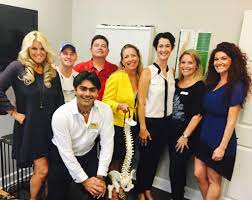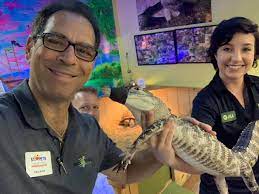 To welcome and develop relationships to optimize the value of membership and the engagement of St. Petersburg Area Chamber of Commerce® members.