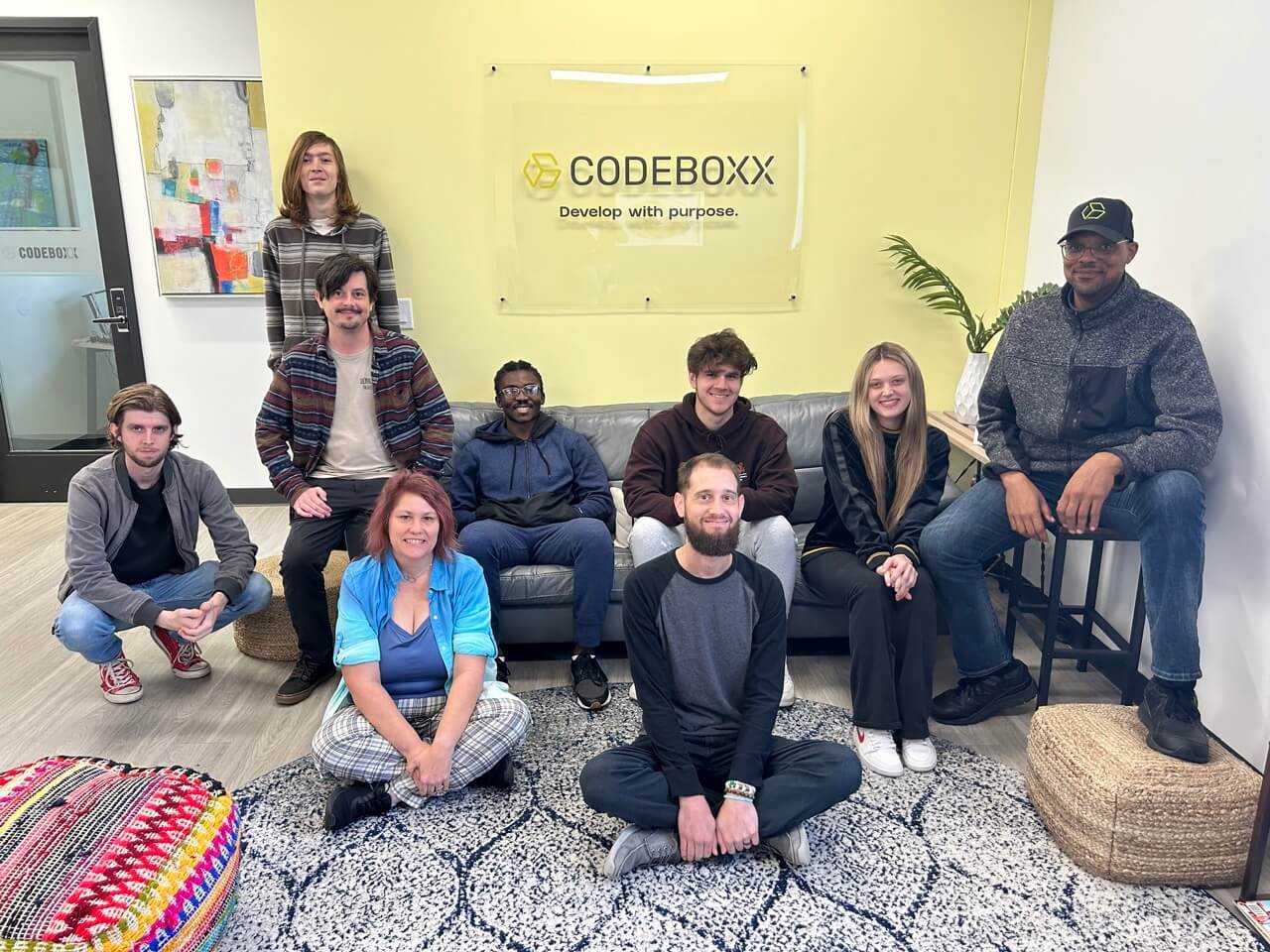 How CodeBoxx's Symbiotic Relationship Drives Innovation in Software Development
At CodeBoxx, we pride ourselves on our dual-pronged approach to software development excellence. Our Learning and Development division empowers individuals from diverse backgrounds and technical proficiencies to become adept, industry-ready software developers in as little as 16 weeks. We achieve this through our immersive, simulation-based training programs, designed to adapt to each learner's unique goals and needs.
Meanwhile, our CodeBoxx Solutions division is a cutting-edge software development studio specializing in designing and implementing world-class, scalable digital solutions for businesses ranging from startups to established enterprises.
The insights we gain from our clientele in the Solutions Division powers our Learning and Development Division, enabling us to incorporate the latest trends and industry advancements into our curriculum.
We develop well-rounded developers.
At the heart of our full stack development program lies a transformative experience that encourages personal growth and self-discovery. Beyond teaching the necessary technical skills, we cultivate a set of invaluable professional qualities, including effective communication, unwavering resilience, and exceptional leadership. Our proprietary ProDev modules, designed in collaboration with top tech employers, help students develop these traits, setting them up for long-term success.
And from the very first day, our immersive business simulations challenge learners to apply their knowledge in real-world scenarios, equipping them with professional tools, rich content, and best practices that foster confidence and readiness to tackle any obstacle.
Program Highlights
Online, on campus in downtown St. Pete, or hybrid
Full-time (16 weeks) or part-time (32 weeks)
Multiple languages, frameworks, and libraries
Immersive, simulation-based learning to prepare you for the day-to-day life of a developer
Career services included resume building, interview prep, and more
Risk-free trial (we're the only coding school that offers this!)
Lifelong career support through CodeBoxx for Life
Our next game-changing cohort begins May 15, 2023. Don't wait, take the first step to transform your life and career today! Enroll at codeboxxtechnology.com.