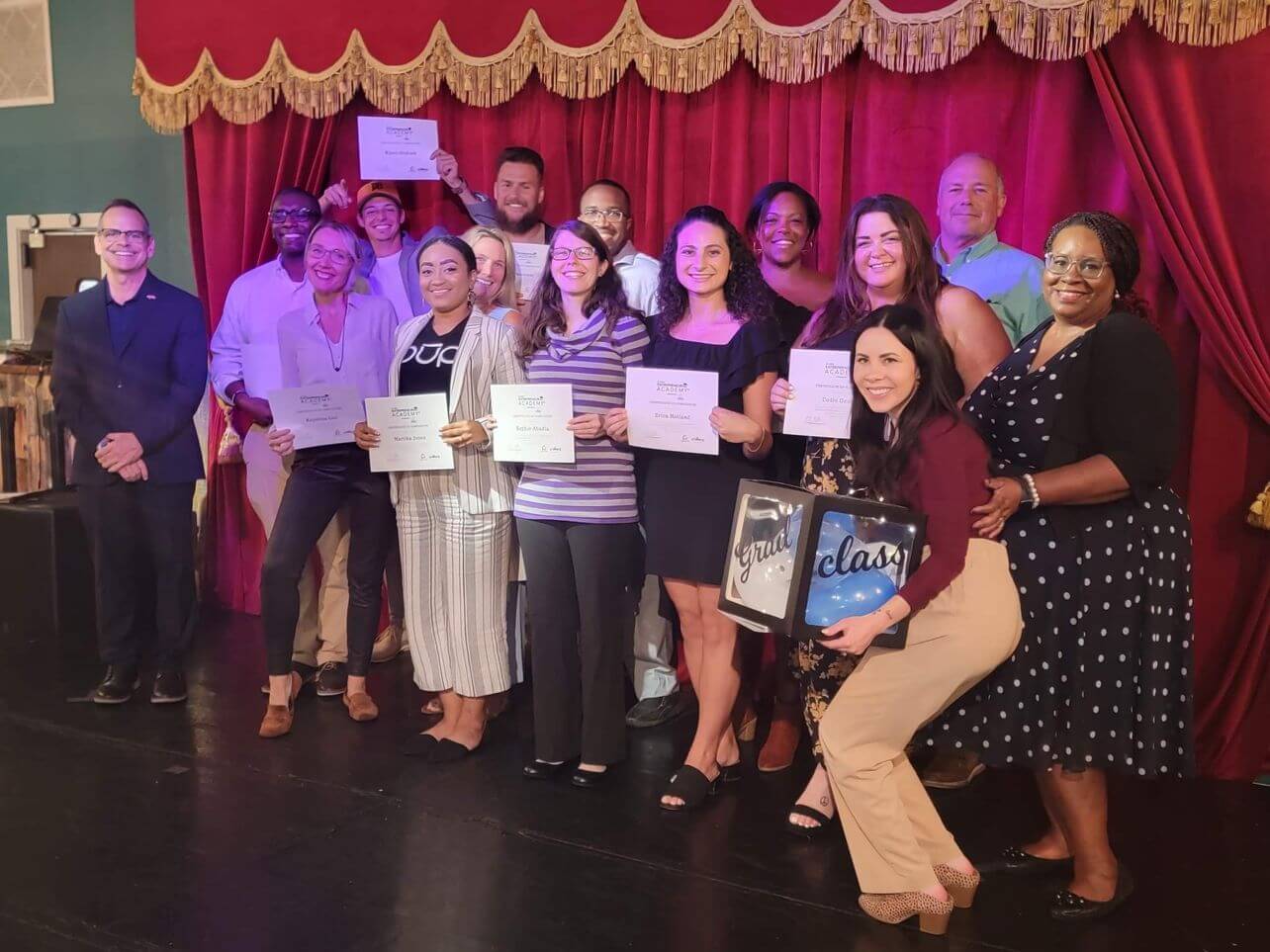 Meet Our Spring EA Grads!
Last week, the Greenhouse celebrated the graduation of 19 Entrepreneurial Academy students! Friends, family, Chamber staff, and Community leaders came out to Zoie's Restaurant to celebrate the graduates, where each student was able to share their stories and entrepreneurial journeys with the crowd.
This semester, we had students from a variety of backgrounds and industries including Human Resources, Fintech, Hospitality, Nonprofit, Tourism, and more! Congratulations to all 19 grads!
Sophie Abadia, Lumitec Inc.
Guillermo Abadia Piccone, Lumitexc Inc.
Danielle Bodalski, Philotimo HR
Dylan Draka, Pantry Pickup LLC
Codie Gentry, Follow This Adventure
Kyees Graham, Sunshine City SeaSpa
Wade Hartley, Hartley Aerial Services LLC
Erica Holland, The Roaming Petal
Ian Imamura, OneBook
Martika Jones, BŪP
Krystina Lisi, 33 Local
John Littlepage
Liam Manton
Melissa Markel, Well Markel LLC
Angelica Santana
AJ Settle
Keith Simmons, Write Business Pro, LLC
Meloni Waller, Halo Solutions, LLC
Lori Wilson
The Entrepreneurial Academy cohort will return in the Fall for another semester. Dates TBA. To find out more, please contact or visit the Greenhouse website.
Ready to sign up or learn more? Contact Lauren Frawley.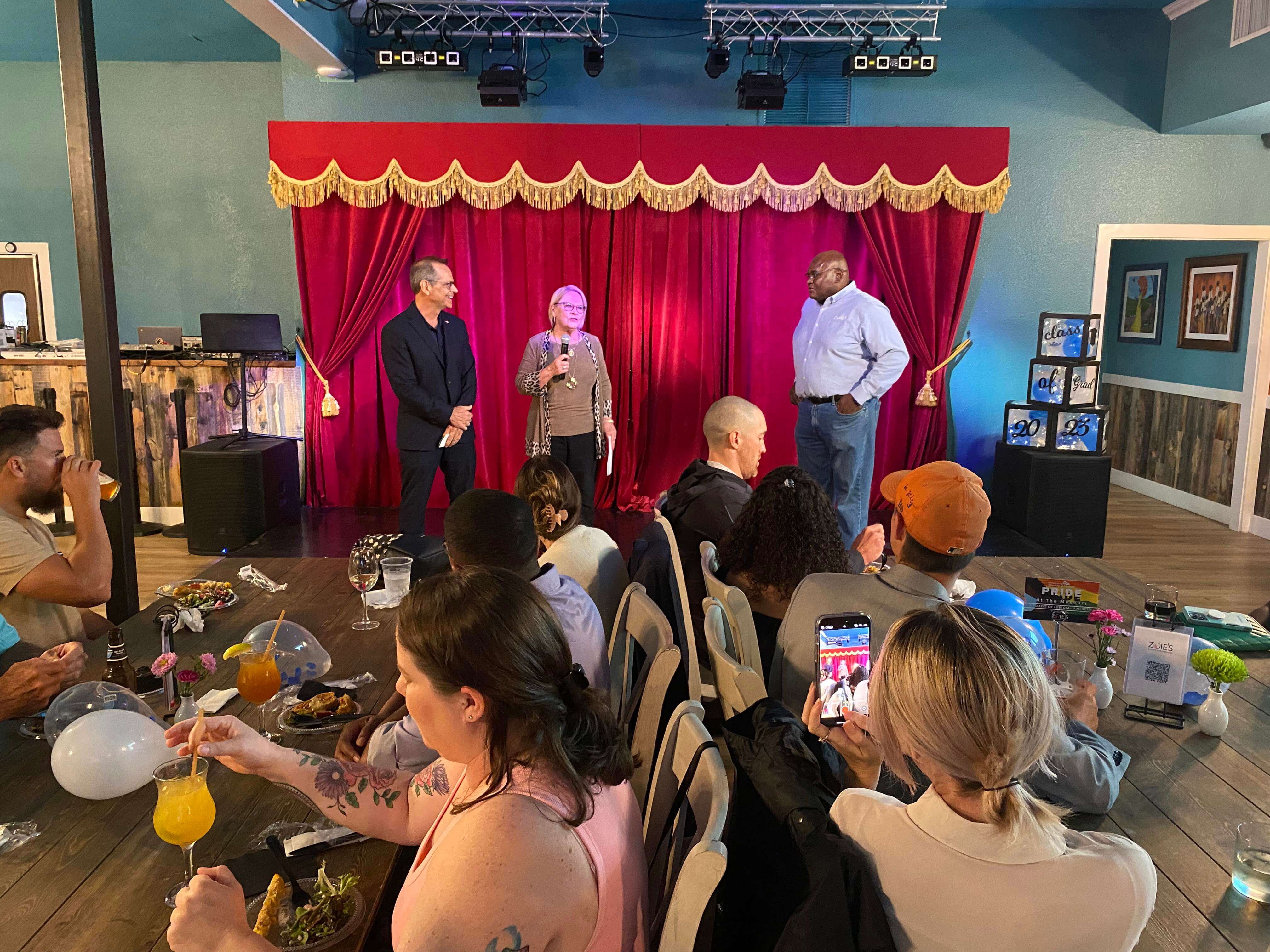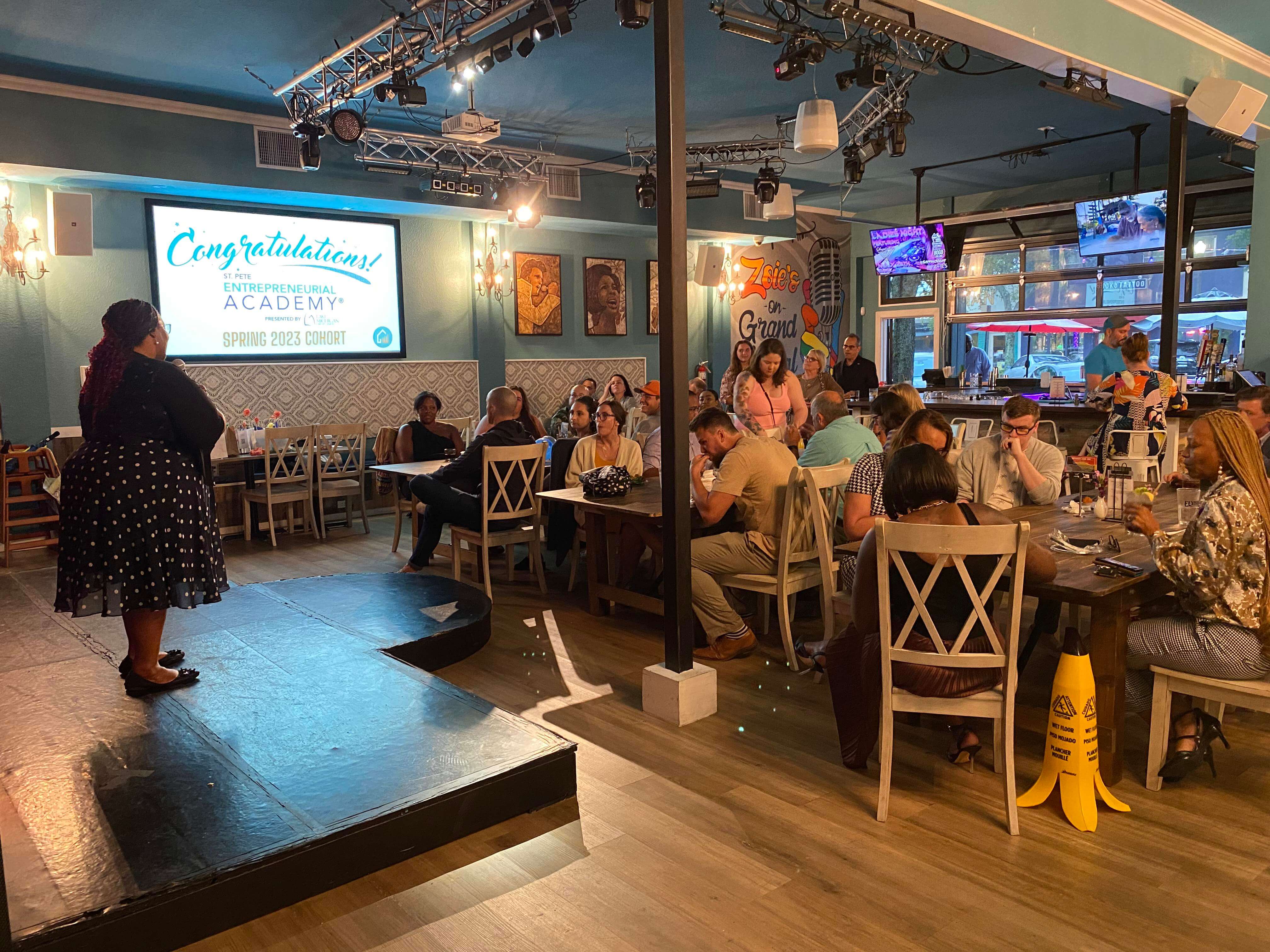 ABOUT EA
The Entrepreneurial Academy® is an eight-week in-person course held by the St. Petersburg Greenhouse, a partnership between the City of St. Pete and the St. Pete Chamber of Commerce, that teaches existing and future entrepreneurs the essentials of starting and owning a business.
With a combination of subject-matter experts, direct mentoring, coaching opportunities, pitch practice, and timely content, the Entrepreneurial Academy highlights the fundamentals of launching and growing a business.
The program is invaluable for businesses at any stage, from guiding startups in their first years of operation to supporting established businesses looking to grow within their chosen industries.
The weekly content is practical, applied and resource rich. Over 8 weeks, students have an opportunity to learn through compelling stories of entrepreneurship, resilience, and innovation.
These instructors and business leaders share one thread in common- they're connections for life. These relationships don't end when the program does.
Classes are held every Monday night from 6:00 p.m. – 9:00 p.m. during Spring and Fall semesters.