New Legislative Policies Affecting Businesses - Informative Webinars
The St. Petersburg Area Chamber of Commerce and strategic partners presented a series of webinars introducing and discussing new legislative policies passed during the 2023 Session. These webinars highlight new legislative changes and how they may impact business operations in Florida.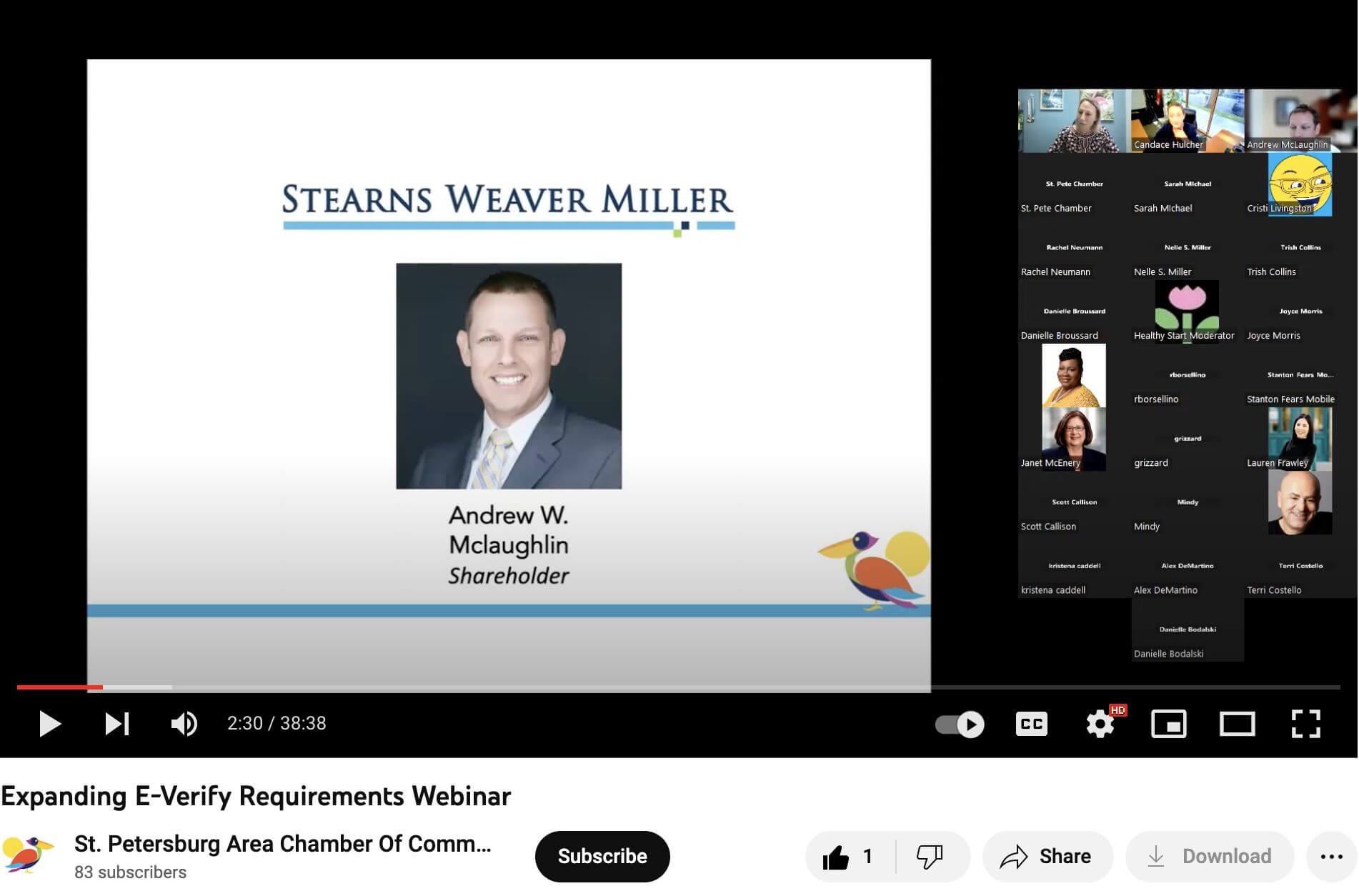 E-Verify Webinar
Listen as legal experts from Stearns Weaver Miller Weissler Alhadeff & Sitterson Law Firm discuss Florida Senate Bill 1718, and what this means for local businesses. As E-Verify requirements strengthen across Florida beginning July 1st, we welcome all employers to join us- and strongly encourage contractors, subcontractors, and restaurant management to be in attendance. This one-hour meeting will highlight the new legislation, as well as cover the E-Verify system and I-9 process generally.
Expanding E-Verify Requirements Webinar - YouTube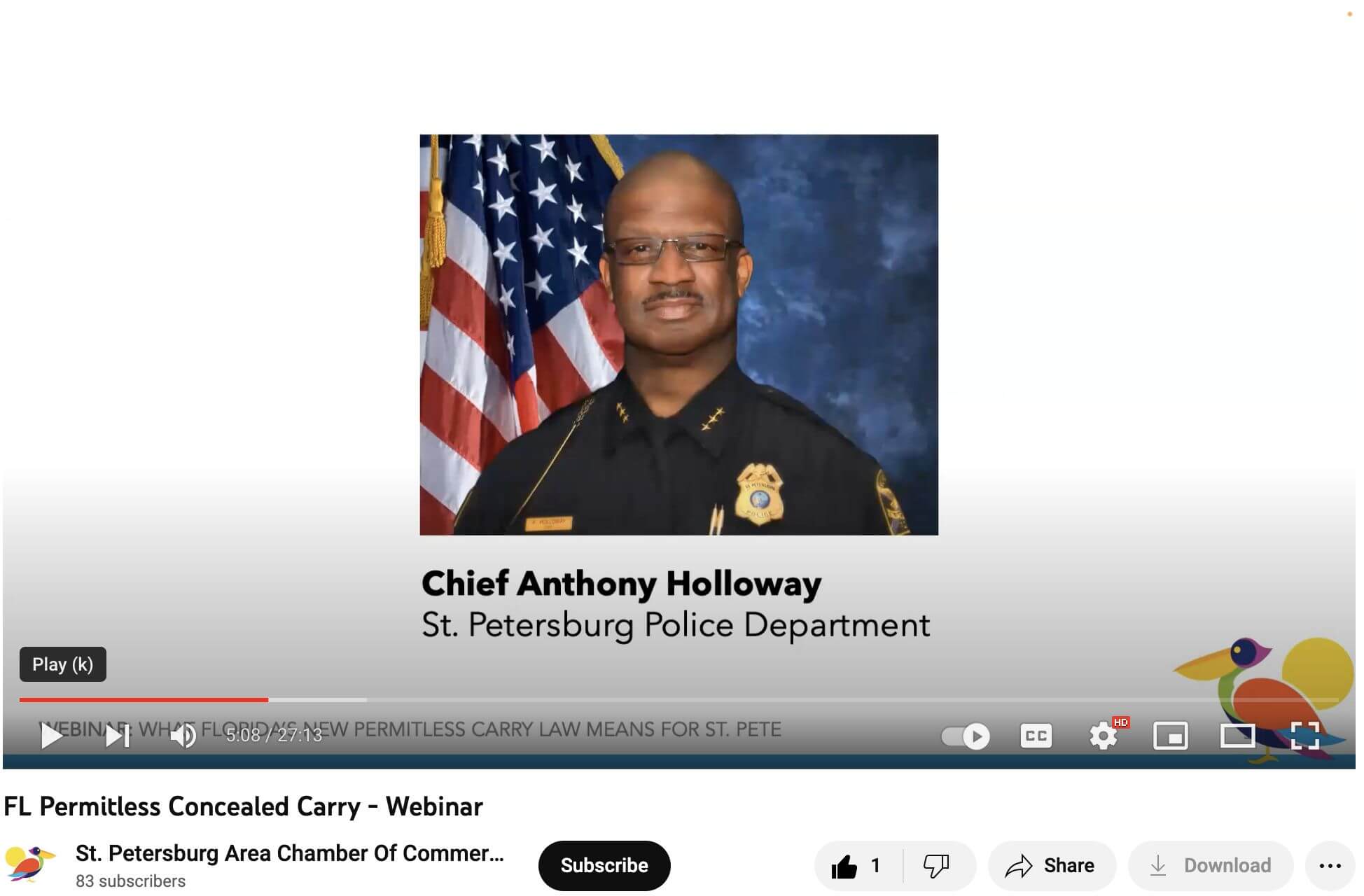 Permitless Carry Webinar
Hear from St. Petersburg Police Chief Anthony Holloway on what Florida's new concealed carry law means for your business. During this 30 minute webinar, Chief Holloway describes the myths vs. the facts of Florida House Bill 543- a law strengthening the second amendment that went into affect July 1st.