ST. PETE YOUNG PROFESSIONALS (SPYP)
The St. Petersburg Area Chamber of Commerce's St. Pete Young Professionals (SPYP) program helps present young professionals with unique opportunities to get involved in the community through areas of service, leadership, and advocacy, while striving to be a driving force for economic development in St. Petersburg.
Supported by the Bay Area Chamber Foundation, SPYP aspires to be recognized as Florida's leading young professional organization offering exceptional networking, professional development, and community involvement services to our members.
Becoming an SPYP member provides you with access to exclusive events, networking, community service, and professional development opportunities.
2023 activities may be virtual, hybrid, or in-person as deemed appropriate by the St. Pete Chamber of Commerce according to local, state, and federal guidelines. Membership fees are non-refundable.
Chamber Member Rate: $25
Non-Chamber member rate: $37.50
Annual Membership: January 1 – December 31.
Are you a young professional interested in the future of St. Petersburg and the greater Tampa Bay area? Do you want to become active and engaged in your community and expand your network? We invite you to learn more about St. Pete Young Professionals.
There are a number of ways to get involved. Interested young professionals are welcome to plug in through various networking, committee, and service events.
You can help plan upcoming SPYP events, serve your community, and support your local business community. From networking happy hours and leadership development opportunities to advocacy education and community service, there's a way for everyone to participate.
Our committees and events allow members (and soon to be members) to dive deeper into issues and take on leadership roles.
Quarterly Engagement Meetings
Attend our Quarterly Engagement Meetings to meet SPYP leadership and learn about upcoming SPYP events and opportunities available to you as a young professional. This meeting is open to SPYP members.
​
Committee Meetings
Each month, SPYP leadership hosts committee meetings to dive deeper into issues and provide ways to engage. Our current committees include:
Advocacy
Membership
Events
Community Service
Marketing
Diversity & Inclusion
Networking Events
On the third Thursday of the month, join young professionals for CONNECT: Happy Hour. Enjoy happy hour specials and appetizers while making new friends and professional connections! SPYP members are free, potential members are $10.
Professional Development Events
St. Pete Young Professional members have exclusive opportunities to meet with community leaders in St. Pete.
2023 Executive Board Members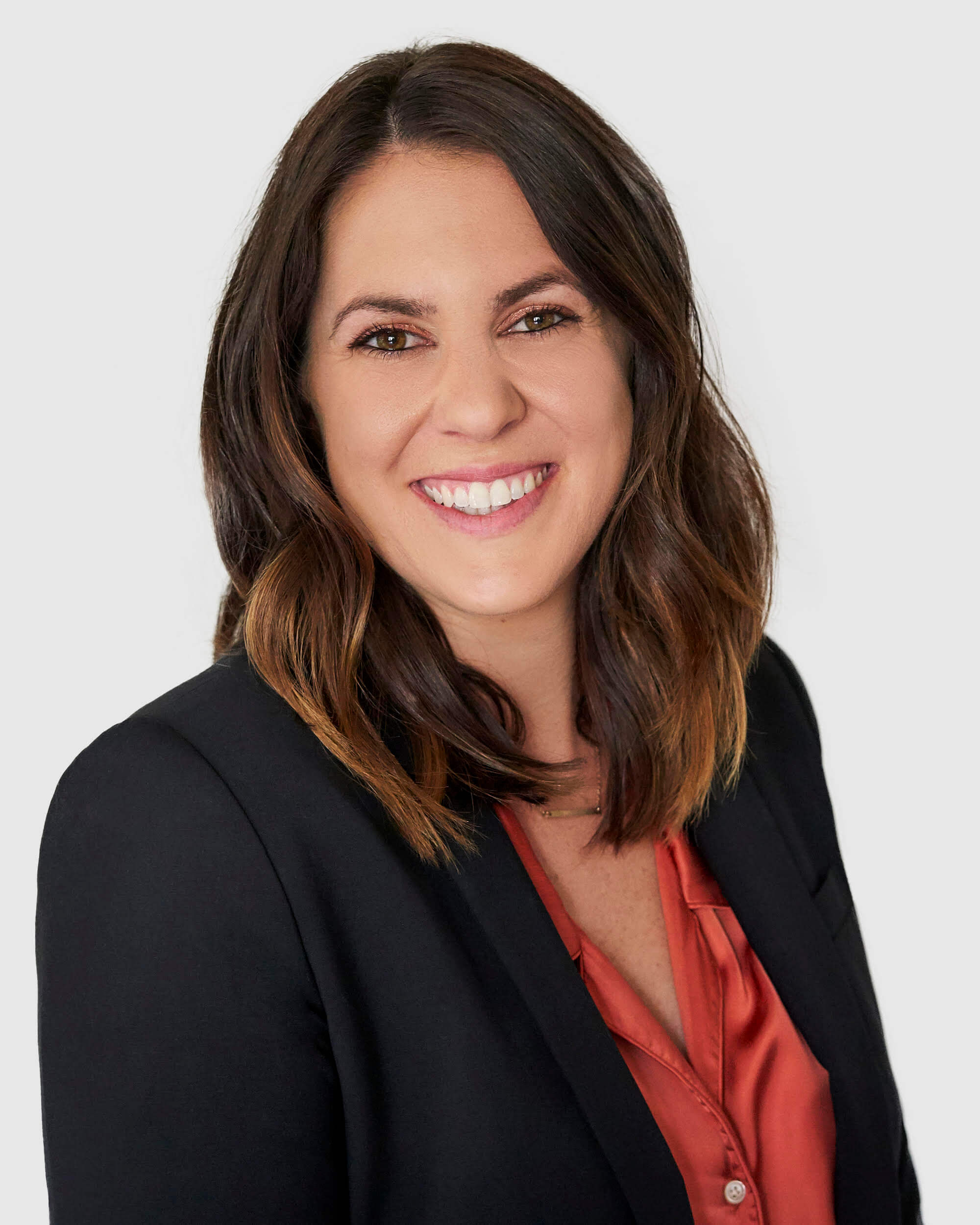 Jess Simon
Noble Family Wealth, LLC
SPYP 2023 Chair
Jess, a Pinellas County native, has been an active member of SPYP since 2016. After purchasing a home in St. Pete's Historic Kenwood, she was quickly plugged into the community through her new YP relationships. Two years after joining SPYP, Jess joined the executive board and used her passion to help grow membership through promotion and events. Professionally, Jess has a background in financial services marketing and client engagement. Currently working as the Client Experience Officer at Noble Family Wealth in Clearwater, she uses her expertise to bring financial peace of mind to clients.
When not at the office, Jess spends her time in our beautiful city frequenting breweries, restaurants, Rays' games, and supporting all things local. She loves to walk around town and can always be found with her two fur babies and husband in tow. Jess is excited to serve as Chair of the Executive Board for the 2023 term using her knowledge and passion for St. Pete to attract new young professionals and help them find ways to connect with like-minded individuals while finding ways to better our community.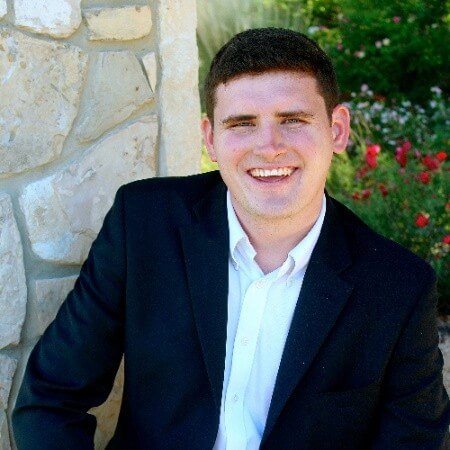 Chris Griffin
City of St. Petersburg
Incoming 2024 SPYP Chair
Chris is a lifelong Pinellas County resident and a resident of Downtown St. Petersburg since 2019. He is a proud alumnus of the University of South Florida and received his Master of Public Administration from the George HW Bush School at Texas A&M University. After living in Texas for two years, Chris wanted to move closer to family and decided to move to St. Pete where he currently works for the City of St. Petersburg as a Budget and Management Analyst.
Chris originally joined SPYP when he moved to St. Pete to learn more about the area and meet new friends. He has held multiple leadership positions within the organization and currently serves as the Chair -Elect, stepping in to lead the organization in 2024. Chris is also active within the community and serves as a member of the USF B.O.L.D Council, the Forward Pinellas Citizens Advisory Committee, and Leadership St Pete.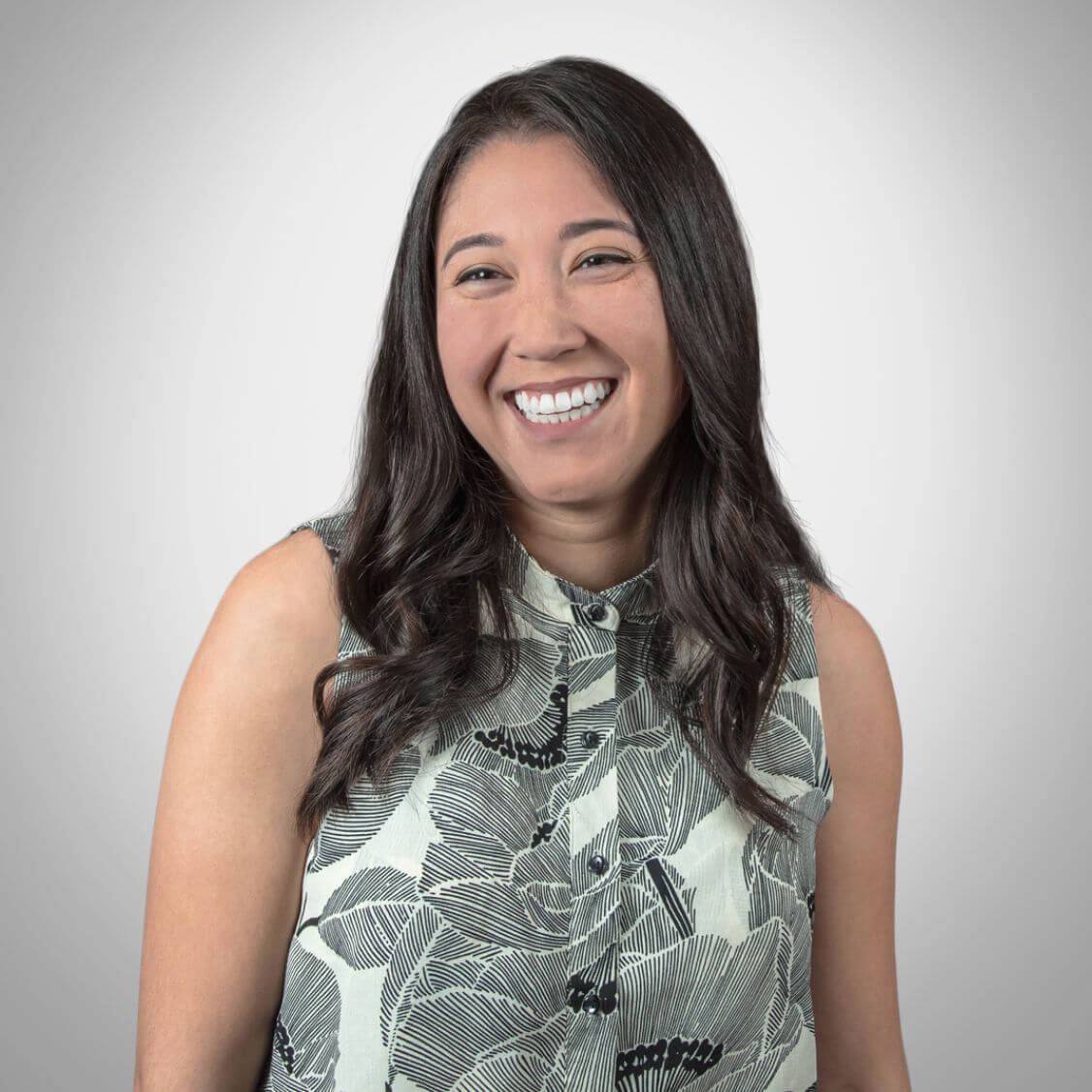 Grace Jacobsen
Raymond James
SPYP 2023 Marketing Co-Chair
Born abroad in Sicily, Italy and raised in Jacksonville, Florida, Grace moved to St. Pete - sight unseen - in 2018 to take on a position at the City of St. Petersburg focusing on equity programs under the guidance of the Mayor's Office, growing her passion and dedication to the community. Present day, Grace serves as a Project Manager for Raymond James.
When not behind the desk, Grace enjoys trying all of the new and exciting activites and restaurants popping up in St. Pete, spending time outdoors, and trying new delicious food.
As a new member to SPYP, Grace is excited about the opportunity to get more plugged into the community and meet more of the people that make St. Pete a great place to be!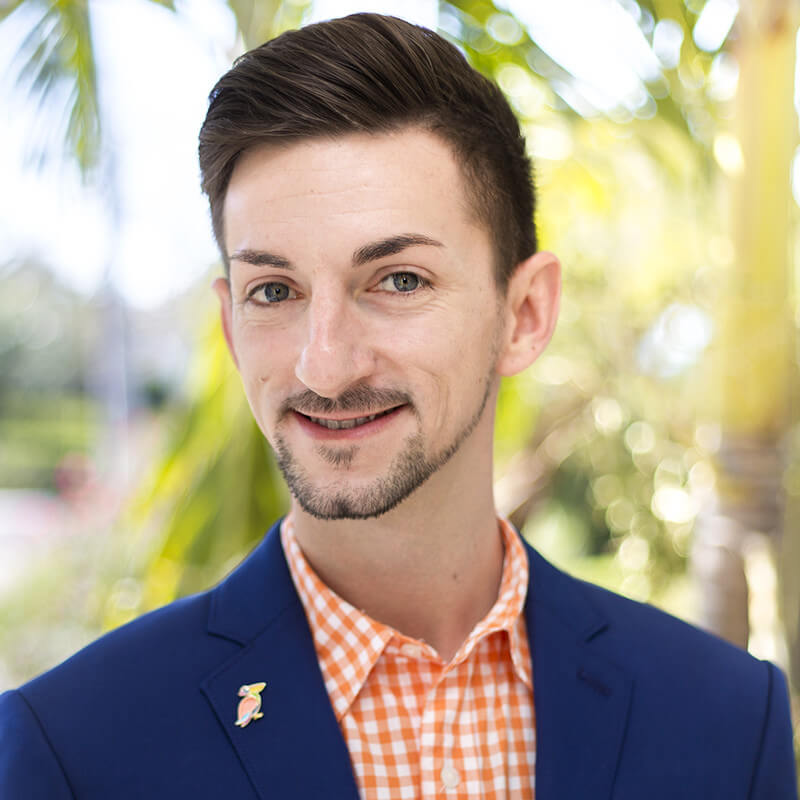 Brandon Dysard
Noble Family Wealth, LLC
SPYP 2023 Community Service Chair
Brandon joined the St. Pete Young Professionals in 2017. He has held several roles on the SPYP executive board including serving as the 2023 Community Service Chair. Professionally, Brandon brings 10 years of financial experience to his role as Family Wealth Associate at Noble Family Wealth. In his spare time, Brandon can be found spending time with his 3 dogs, volunteering with Habitat for Humanity, and enjoying the beautiful city of St. Petersburg.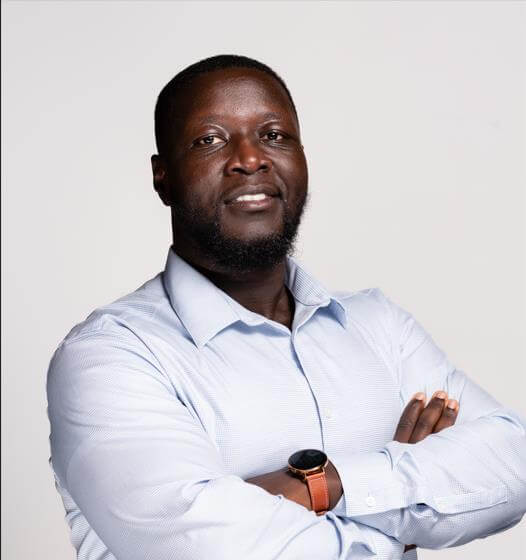 Desire Banyeretse
iVenture Solutions
SPYP 2023 Community Service Co-chair
Desire was born in Rwanda and has spent his younger years in a few different countries, the most recent and most significant being Cleveland, Ohio. He has spent 4 years running a Flatbed Trucking business and has been to 48 of the 50 states. After experiencing the sunshine state, Desire moved down here and is now working in I.T. Tech Support.
Desire joined SPYP to get more involved in the community and meet new friends. On his free time, he volunteers with local non-profits, such as the Habitat for Humanity and honing his skills in his new career. He just took up a new hobby with Tennis but is in dire need of practice.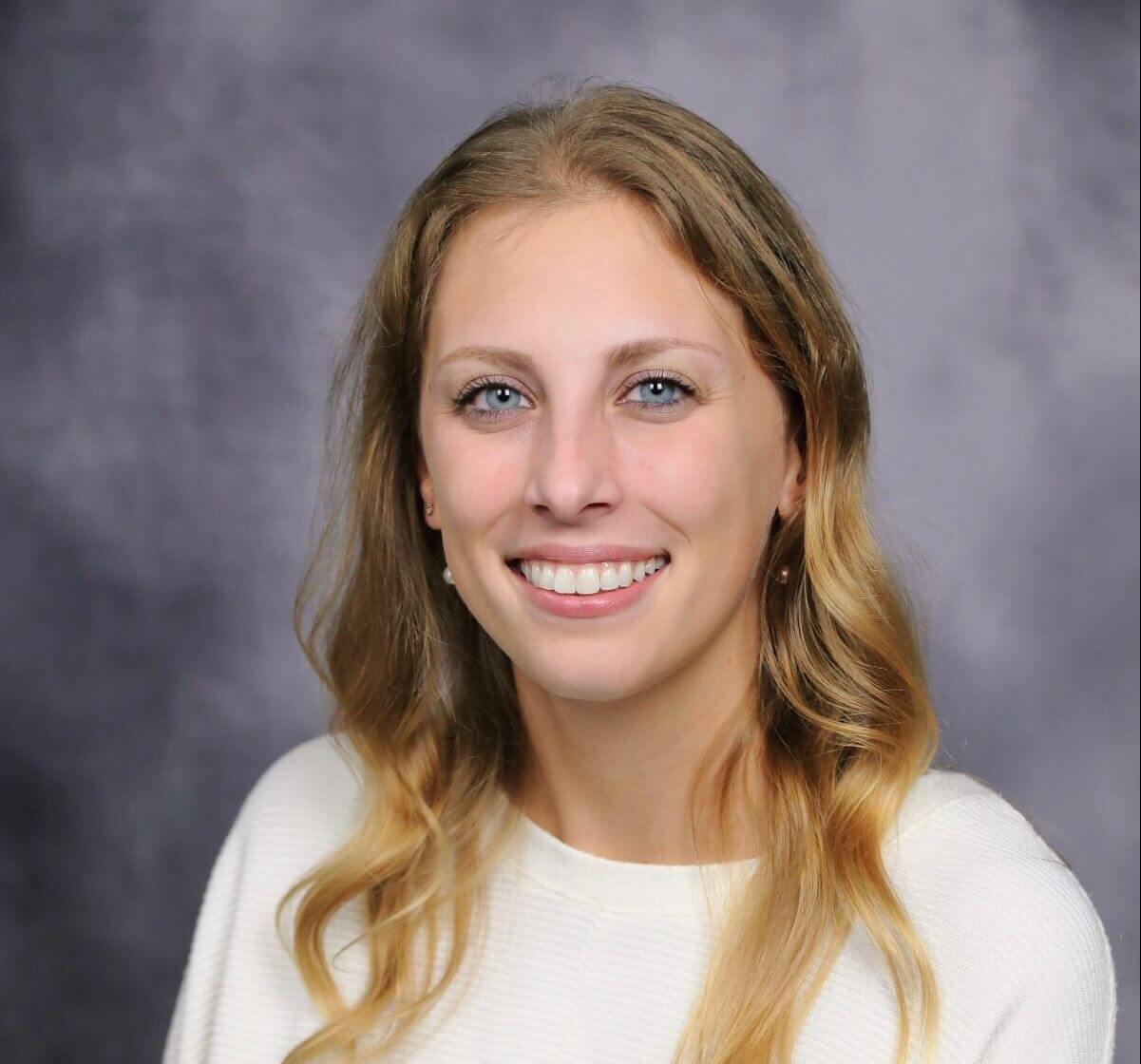 Heather Lorenz
The Birchwood & Teak Family of Brands
SPYP 2023 Events Chair
Being a Pennsylvania native, Heather loves soaking in the Florida sunshine! She came to Florida originally for an internship to complete her degree from Penn State University and decided to make it her permanent home. Six years later, she is now the Marketing Coordinator for The Birchwood & Teak Family of Brands. Heather serves at the Event Chair in the St. Pete Young Professionals and enjoys making valuable connections within the group.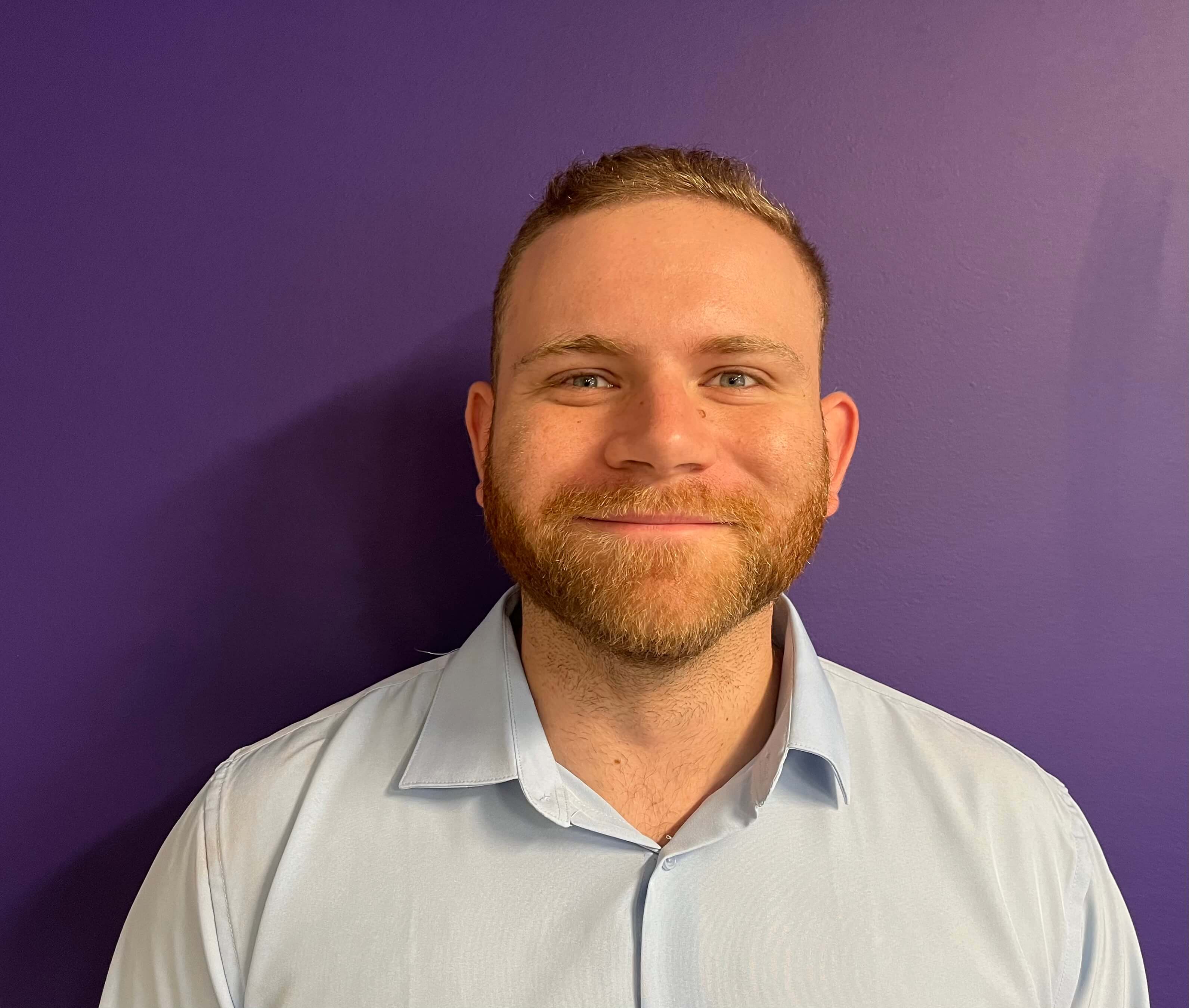 Ryan Adelberg
PrideStaff
SPYP 2023 Advocacy Chair
Ryan Adelberg is the Business Development Manager for PrideStaff. Ryan has a degree in Political Science from The University of Tampa. Ryan has been part of The St. Pete Chamber of Commerce for the past year and has been active on committee's that include; Public Policy, Transportation, HLUD, Downtown Waterfront Master Plan and more. Ryan has spoken to our committees as a local workforce expert on issues ranging from "The Impacts of Housing on the Workforce and Employers" to "The impacts of Transportation on Employment". Ryan will be the Advocacy Chair for the 2023 term.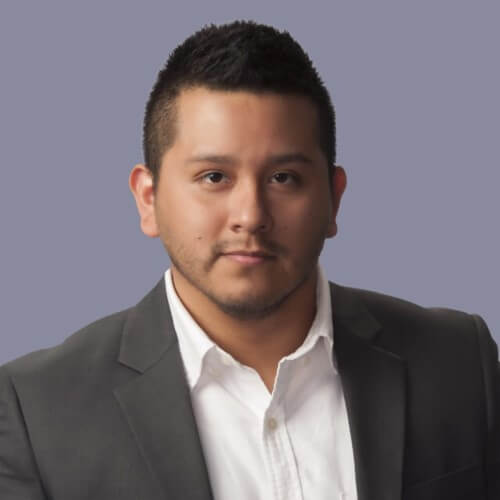 Jose Gomez
Harvard Jolly Architects
SPYP 2023 Membership Chair
Jose A. Gomez is a Florida native, born in Tampa, and has been working in St Petersburg for 10 years. He is an Architect at Harvard Jolly Architects based out of St Petersburg Florida. He has a master's in Architecture from the University of South Florida '12. As an architect, his primary focus is working on K-12 and higher education projects. He also works on the occasional government or municipal project. A lot of the projects he does, are in the Tampa Bay Area. When he is not working, he is involved in the community by volunteering throughout the year. He is a member of the Leadership St Pete Planning Committee and a member of St Pete Young Professionals since 2020.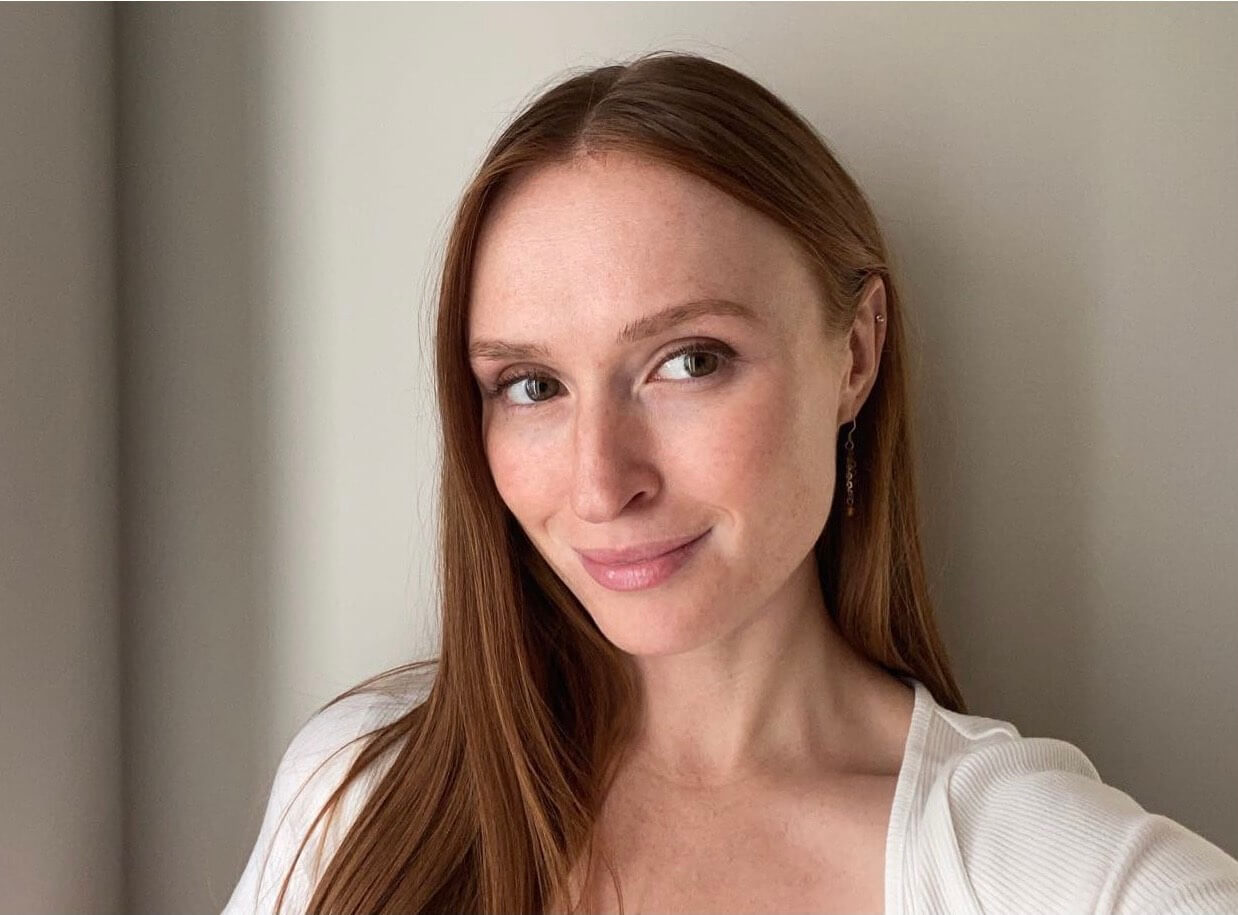 Sarah DiGregory
Guardian Life
SPYP 2023 CONNECT Chair
Sarah, a native of Philadelphia, PA, has been a resident of St. Petersburg, FL since July 2021. She is a proud alum of East Stroudsburg University for undergrad and received her MBA from the University of Arizona. She was drawn to SPYP for its service, community engagement, and to meet new people.
Sarah is currently an Account Manager for Guardian Life, working with large market employers. She is also starting a photography business, utilizing the beauty that St. Petersburg has to offer for family portraits, solo portraits, events, etc. In her free time, you can find Sarah climbing at Vertical Ventures, going to the beach, or practicing yoga.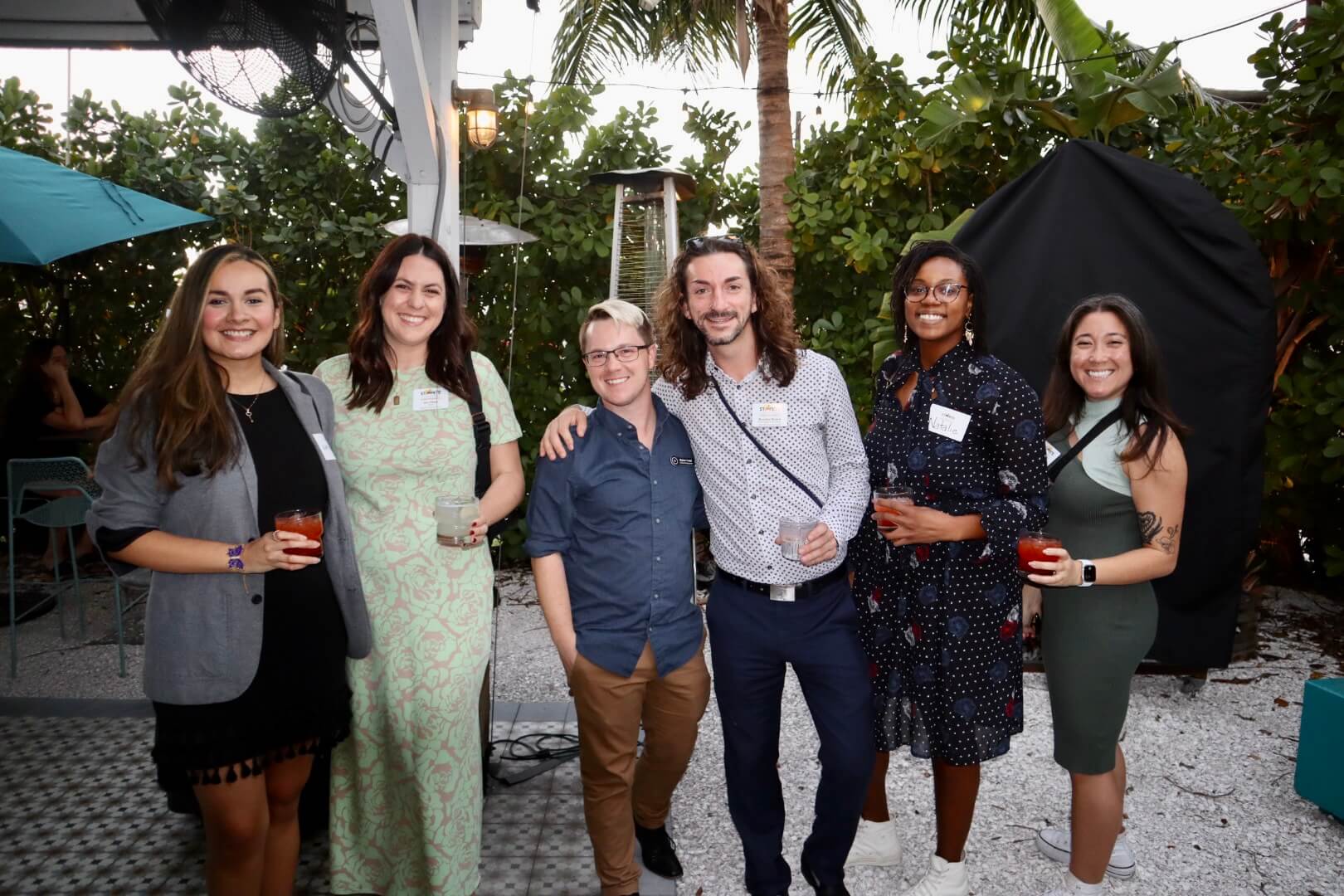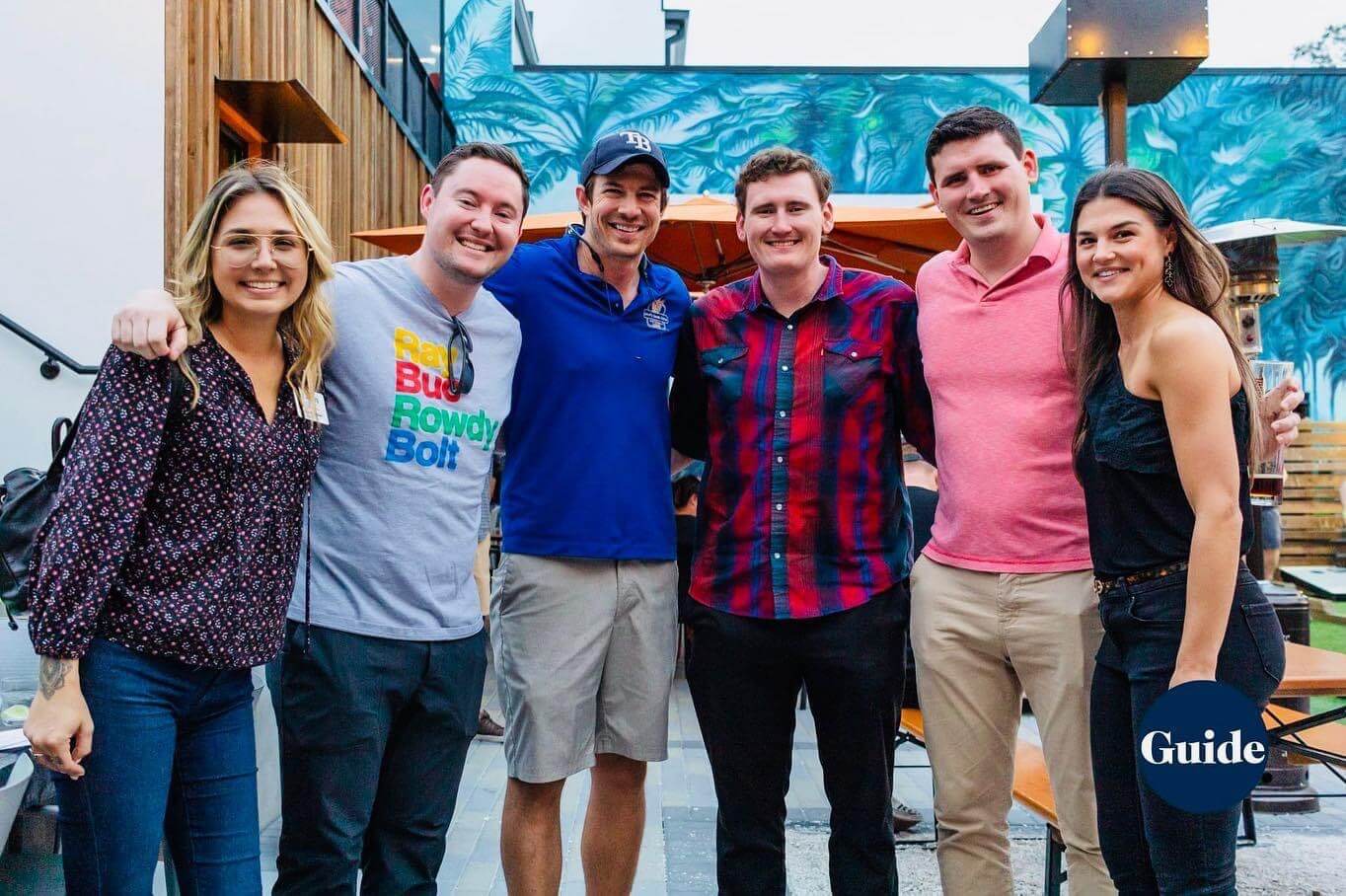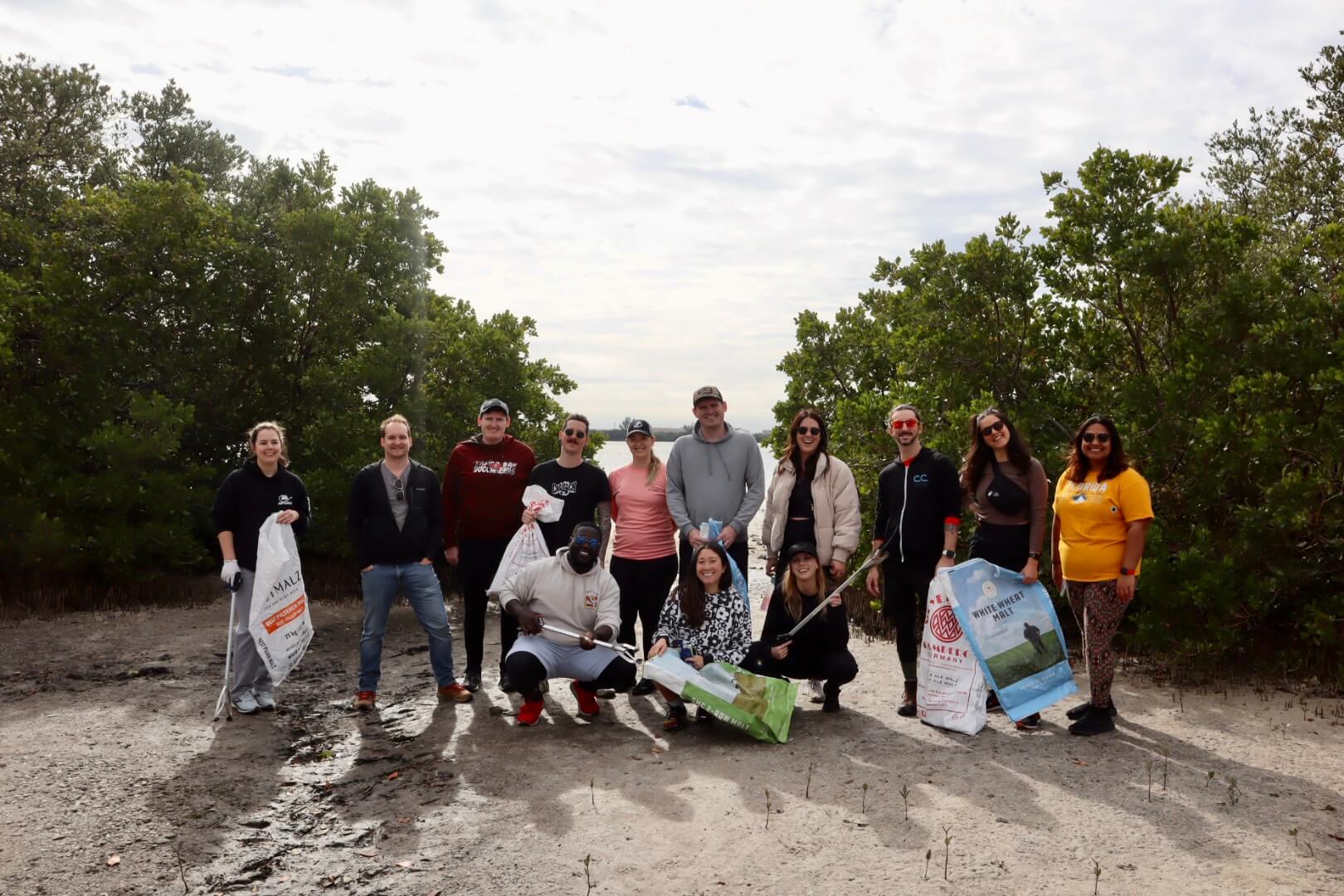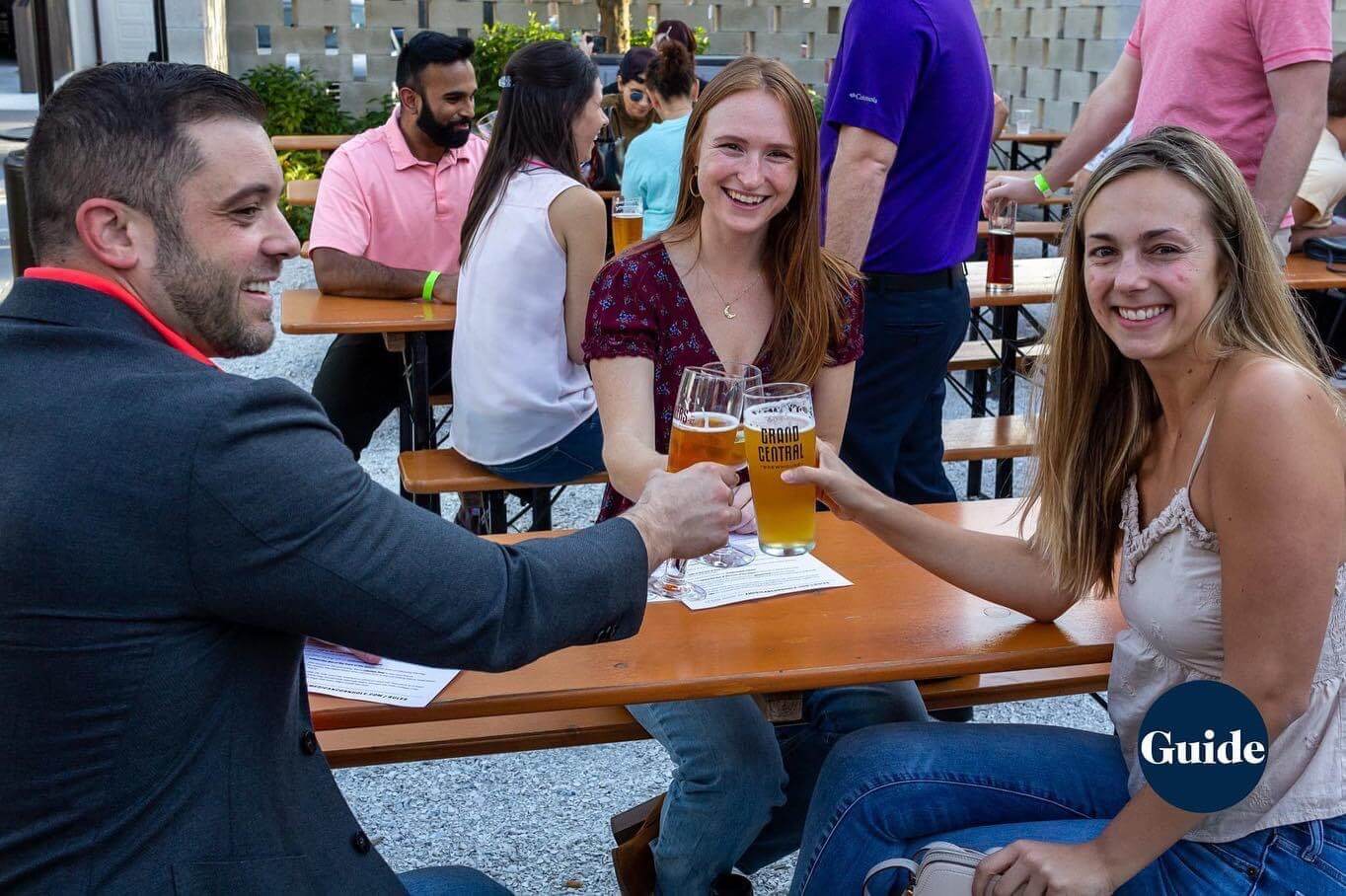 SPYP's mission is to attract and identify the next generation of community leaders. Connect young professionals with the surrounding community through unique opportunities in the areas of service, leadership and advocacy. Engage young professionals in local corporate, community, and cultural settings.
To be recognized as Florida's leading young professional organization offering exceptional networking, professional development, and community involvement services to our members. SPYP also strives to become a driving force for economic development in St. Petersburg through recruitment and retention of young professionals.
"SPYP has enabled me to connect with not only other leaders in the area, but with the leader in me as well."
– Cat Lim
Graphic Designer