Diversity and Inclusion Advisory Board
The St. Petersburg Area Chamber of Commerce® values diversity and equality as core fundamentals of a healthy and vibrant community. Utilizing the skills, ideas and perspectives of a diverse workforce will make St. Petersburg a better and more lucrative city in which to work and live. St. Pete's continued economic growth will be sustained through development of these fundamentals.
The Diversity and Inclusion Advisory Board is a function of the Chamber's Executive Committee. If you are interested in participating in the Chamber's diversity and inclusion efforts, please contact Ronnell Montgomery, Business Assistance Manager.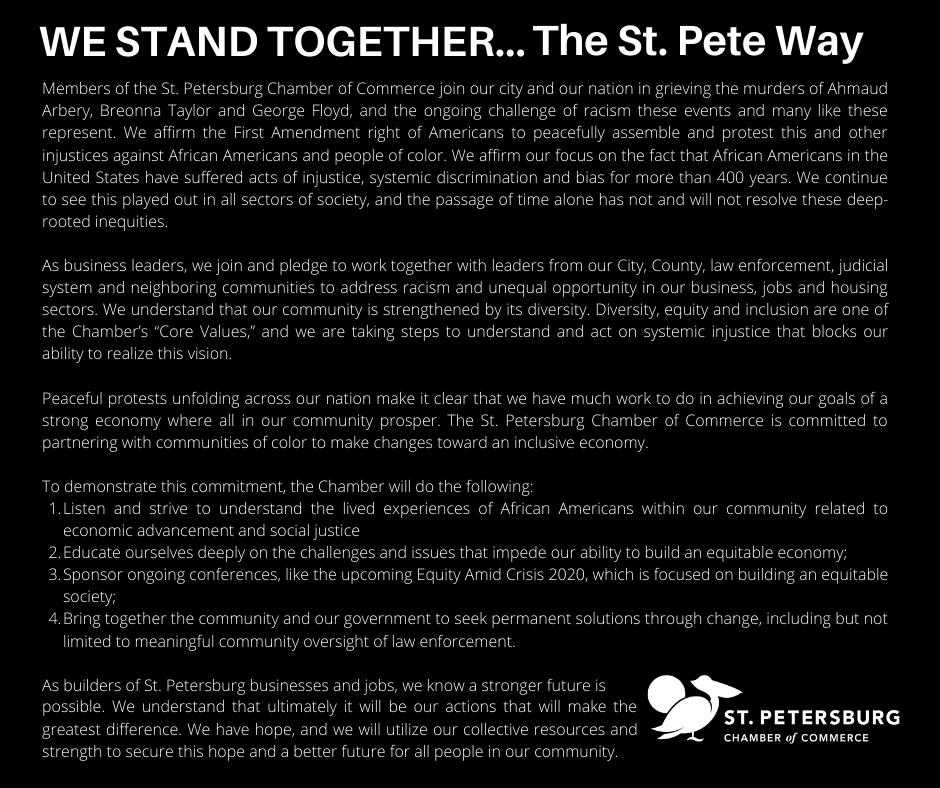 Advocating for Equity Together
For Nonprofits
General (Adult)