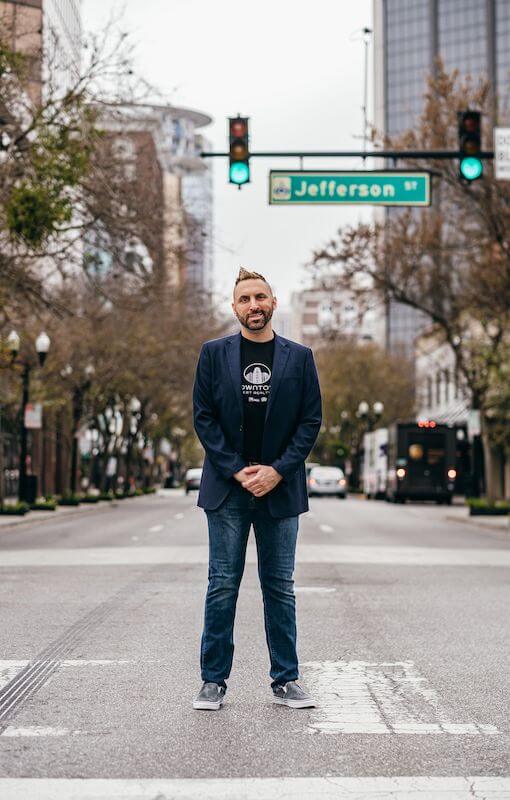 Listing your home can be stressful and overwhelming, but it doesn't have to be! With 
Downtown Expert Realty
, you can count on great service with years of experience through each transaction. Known locally for providing true diversity with everyone they work with, including their agents, Downtown Expert Realty strives daily to help their agents and customers reach their individual goals.
The brokerage makes it known that they do not accept discrimination of any kind. In fact, diversity and inclusion is their principal broker's number one mission 24/7 in their brokerage, school and property management divisions.
The business began in Orlando, FL during the 2020 pandemic lockdown. Owner and Principal Broker, Nicholas Acosta took this downtime as an opportunity to get his broker's license in real estate as well as his Florida Real Estate instructor license.
When he obtained his licenses, he first opened the brokerage virtually and opened a Florida Real Estate school online. Nick worked for other brokerages in the past, but wanted to create a small company where he could make his associates and customers his number one priority.
Two years later, this St. Pete native has agents all over Florida, including Greater Tampa Bay, Greater Orlando and Greater Sarasota areas, and continues to look for more sales associates and broker associates.
"In the last week, we took on our 16th agent into our brokerage. We have agents in Greater Tampa Bay, Greater Orlando & Greater Sarasota, but we are always looking for more sales associates and broker associates as well as already formed teams to join our brokerage," Acosta said.
Nicholas Acosta is also the local chapter president of NAGLREP, National Association of Gay Lesbian Real Estate Professionals.

ABOUT THE OWNER
Nic
holas Acosta was born and raised in St. Petersburg, FL. His late father Dr. Anthony Acosta, M.D. was a staple in St. Petersburg as the medical director at Bayfront Health St. Pete for 46 years. 
Nic
holas is also tied to Tampa by way of his distant cousins Joey Greco, former city council of Tampa and Dick Greco, former two term mayor of Tampa.
Nic
holas also has his grandmother Mary Acosta, who is now 90 years old that was born and raised in YBOR city. 
Nic
holas was born at Bayfront Medical Center in 1980 and has always had a passion and love for St. Petersburg. He has watched this city go from a small town to a thriving economic and art filled metropolitan destination.