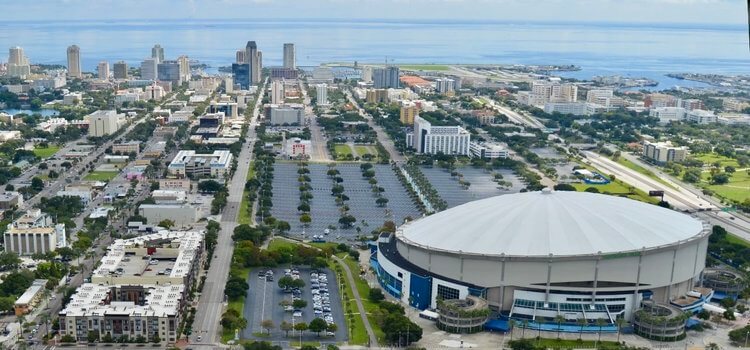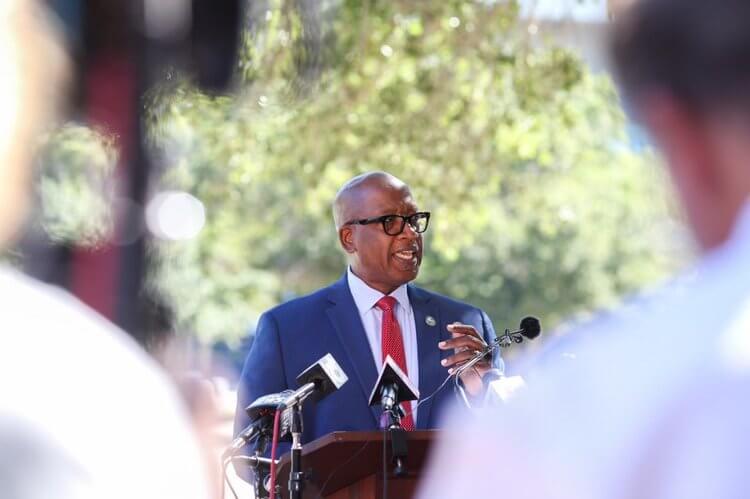 June 29, 2022 -- Today, Mayor Ken Welch announced that the City of St. Petersburg has canceled the current RFP process for the Tropicana Field site redevelopment and will launch a new one in mid-August. At the press conference, Welch committed to having a developer selected by the end of 2022. 
Welch stated that the decision to cancel the RFP is a result of a change in our environment since the original RFP was released in July 2020 as well as his interest in keeping the Rays closer to the decision process. Welch highlighted that the pandemic has affected the way in which we work, the demand for office space and workforce housing, and the need for affordable housing.  Additionally, the initial RFP was issued before the results of the Structural Racism Study was released which brought to light the need for intentional equity and equitable development. 
"I am optimistic we will choose that right path, one that will bring jobs, equitable and diverse business opportunities, meet our need for housing, meeting space and innovative economic drivers, and support a state-of-the-art home for the Rays for decades to come," Mayor Welch said. 
 Welch's decision aligns with that the St. Petersburg Area Chamber of Commerce has supported from the beginning. "Our Community has been asking for affordable housing, new jobs, and the opportunity to keep the Rays home, and it's what our Chamber members have been advocating for since the conversations started two years ago," Chris Steinocher, President and CEO of the St. Petersburg Chamber of Commerce, said.
"We are excited with the mayor's announcement –it's what we've been working towards together and validates that our voices were heard. We're glad to be back at the table working on the RFP process and excited for the Rays!"
Photo credits: City of St. Pete & St. Pete Rising