The Shine's On: Star Trolley
You've seen them around town, and hopefully taken a drive with them! Whether it's for a wedding, party, employee engagement, or just a night on the town, Star Trolley is the best way to tour St. Pete in style.
With a fleet of all white, open air or enclosed trolleys, cruelty free electric carriages and classic car replicas, Star Trolley ensures that your next wedding, charter, investor or real estate home tour will surely be unforgettable.
Owner, Richard Novikas, began Star Trolley in 2020 after realizing he could provide St. Pete with a unique service.
"The City of St. Petersburg acquired trolleys from Cable Car Concepts, a company that my family owned," Novikas said. "Downtown Looper operates several Cable Car Concepts trolleys but did not offer any white wedding trolleys."
As long-time St. Pete resident, owner of moving companies, and a transportation industry expert, Novikas saw the market for white wedding trolleys, specifically a tour company focusing on local events and entertainment.
"Florida, Tampa Bay in particular, is a great market for weddings so it was a no brainer," Novikas said. "We offer transportation, tours, charters, catering on board the trolley, airport pick-ups, dinner rides, anything and everything that may require transportation."
Two years into business, Star Trolley remains the only trolley company in Florida with an all white fleet. While the trolleys are full of beautiful detail, like Romeo & Juliet balconies, "His & Hers" bells on the balconies, and an elegant all-white surface, they don't feature any advertisements on the side.
"Our white trolleys celebrate our clients, not advertisers," Co-Owner, Richard Novikas, said. "Our new and exciting tour season is just around the corner and we want everyone to know what we have prepared for the community and their guests."
With the holidays and cooler weather around the corner, their main focus now is on offering fun and interesting themed tours.
"We're excited to be offering St. Pete something new and exciting with our theme tours. Everything from Murder Mystery Trolley tours, food and mural tours and now for the holidays we have a Christmas Lights & Bite tour and Santa's Cookie Problem Trolley tour," Novikas said.
Another big hit for the transportation company? Corporate outings, specifically team bondings. Something the Chamber team was able to experience for ourselves!
"We have done everything from fine dining to an actual wedding that took place on board the trolley, which is going to be our future offering as an alternative to hiring a venue. We can handle groups of up to 100 guests, and ready for your next hangout!" Novikas said.
Industry: Transportation/Entertainment/Tourism
Services: Transportation, tours, charters, catering on board the trolley, airport pick-ups, dinner rides, anything & everything that may require transportation.
New in the fleet: cruelty free, environmentally friendly, horseless princess and royal carriages, as well as electric replicas of classic convertibles.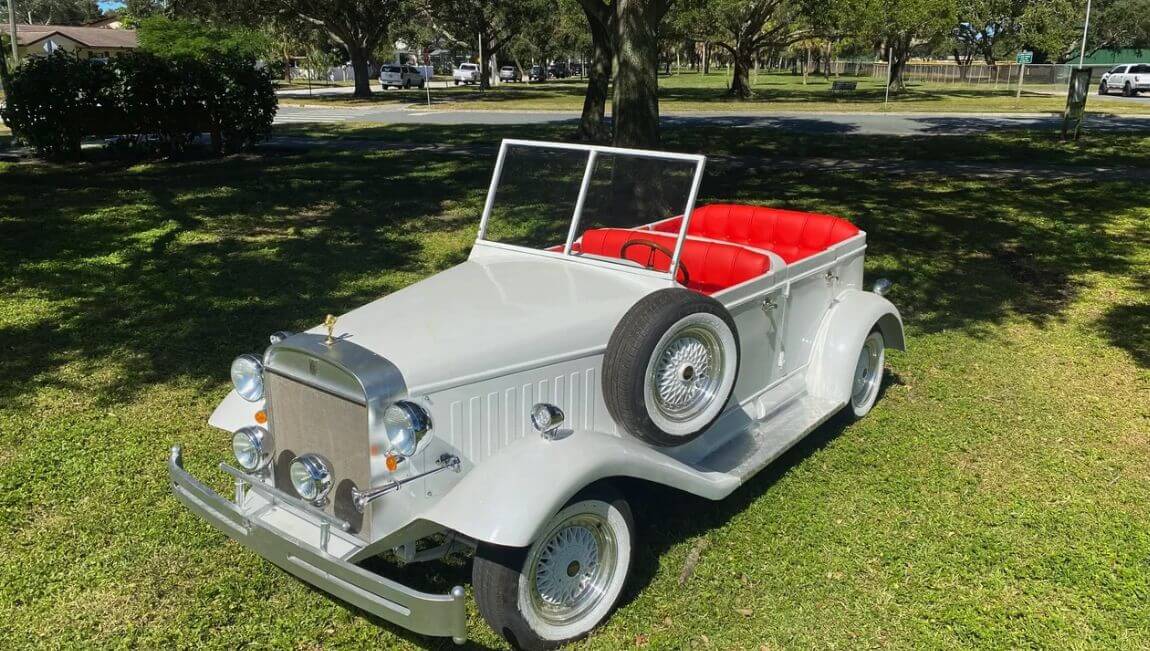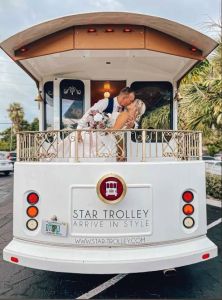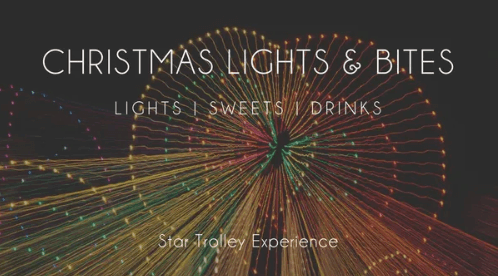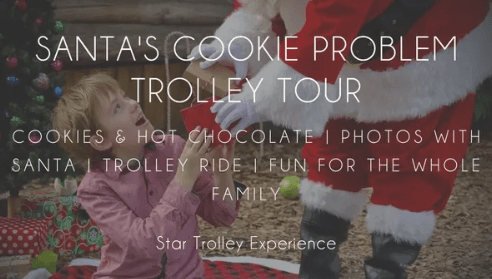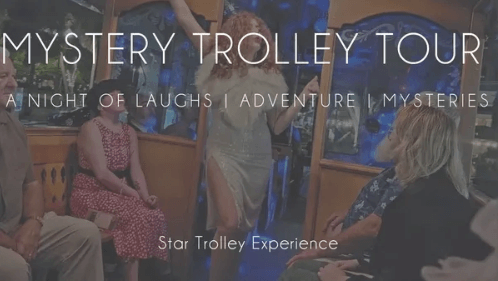 Q&A
WHAT'S NEW THIS SEASON?
We're excited to be launching a few new tours, including a Christmas Lights & Bites tour, Santa's Cookie Problem Tour, and a Mystery Trolley Tour. Each one is perfect for any age and is sure to bring a night of laughs and fun while enjoying our beautiful town.
ANY MILESTONES OR ANNOUNCEMENTS?
We have built a team that we are very proud of based on their amazing results. We just released our first season's amazing and fun tours. Jeffrey Holmes (Performance Tours Dept.) comes with theatre background, which will be reflected in our upcoming tours, such as Murder Mystery Trolley, St. Pete For Dummies, comedy tour etc.
ARE YOU HIRING?
We are always looking for good CDL drivers with experience and clean driving record.
To learn more about Star Trolley, their tours, job opportunities and more, please visit their website.