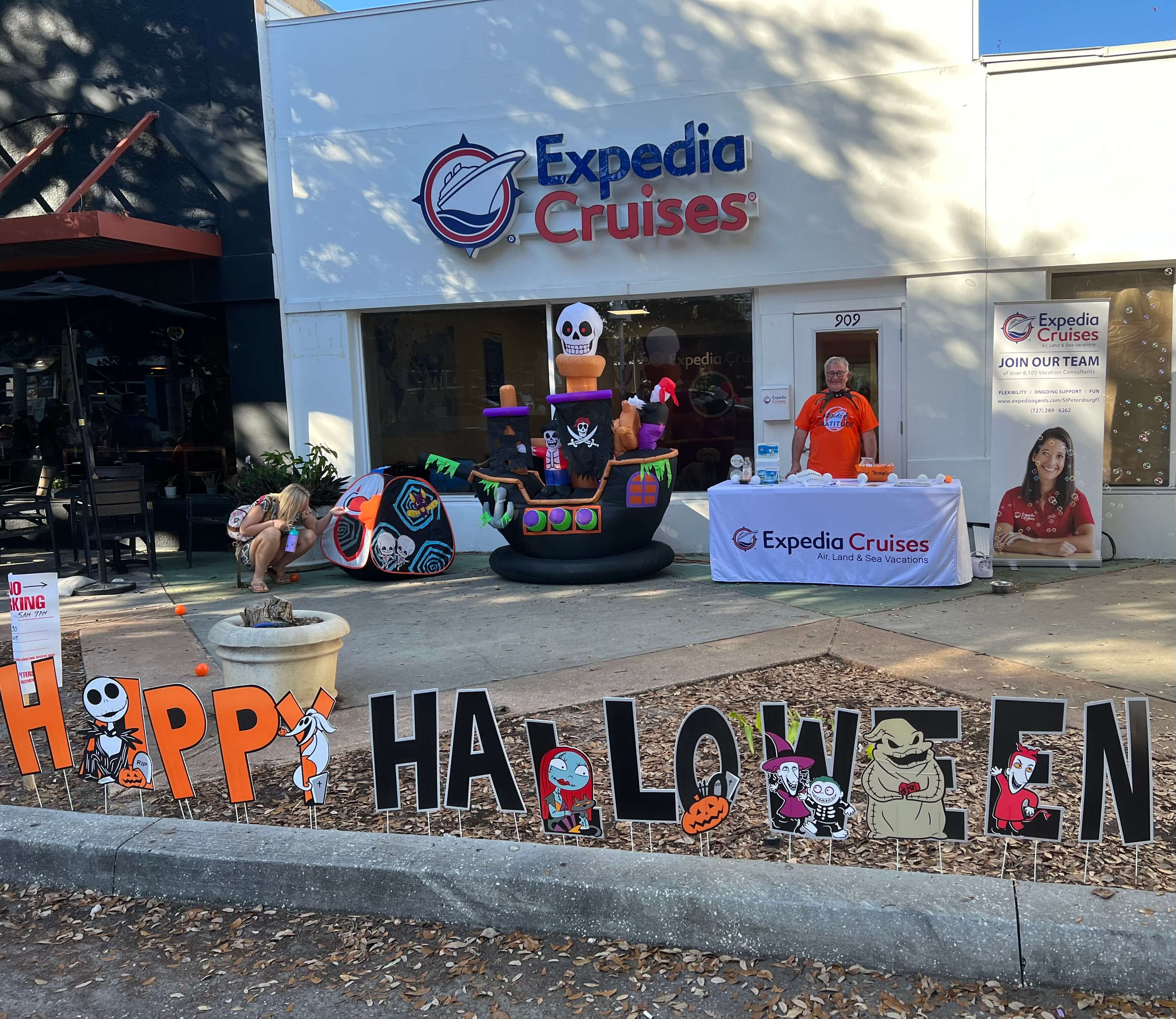 The Shine's On: Expedia Cruises
What started as a dream to be the source for cruise travel, has grown to be a multi-national travel agency arranging not only awesome cruise experiences, but all kinds of vacations.
Expedia Cruises is St. Petersburg's very own travel center in the heart of downtown (909 Central Avenue), offering a range of travel options from air, land, and sea vacations; this includes cruises, rail trips, guided tours, air flights, resort stays, and more.
Co-owners, James Kay and Adriane Kay, are excited to be celebrating Expedia Cruises' 35 years in business, and a Grand Opening of the St. Petersburg travel center on November 29.
"We are looking forward to making your travel and vacation dreams a reality, and hope we can celebrate that start together at the ribbon cutting," Kay said. "
This full-service travel agency with a specialty in cruises anywhere travel can take you, promises to get you there with the Expedia Cruises OUR PROMISE guarantee.
"We are navigators of spectacular vacation experiences. As part of the number one brand in travel this is OUR PROMISE to you:
1. Advice you can trust.
2. The best choice and prices.
3. Expedia Extras.
4. More than cruises. and
5. Always there for you to assist."
WHY ST. PETE?
St. Petersburg is a vibrant city with residents and businesses with a zest for life, experiences, and growth. This travel center is a natural fit for all of that.
The Expedia Cruises of St. Petersburg team consists of independent travel consultants with expertise in various aspects of the travel experience, and looking to hire!
"There are a number of opportunities to grow with Expedia Cruises of St. Petersburg, as an independent travel consultant," Kay said. "We are always looking for energetic and adventurous additions."
For more information on career opportunities, please visit: www.expediaagents.com/StPetersburgFL
WHAT ARE YOU CELEBRATING?
The company, Expedia Cruises, is celebrating 35 years as a full-service travel company, and the St. Petersburg travel center, owned by James Kay and Adriane Kay, is celebrating its Grand Opening Tuesday November 29th at 5PM with a ribbon cutting, along with several giveaways, food, drink, and sharing of travel stories and dreams by those who attend at the 909 Central Avenue event.
Our Chamber family and entire St. Pete community are invited to attend!
Industry: Travel/Tourism
Services: A full-service travel agency, with a specialty in cruises anywhere in the world
Celebrating: 35 years and Grand Opening celebration at St. Pete location (909 Central Ave.) on November 29 at 5 PM. All are welcome!